Tyga Reportedly Reaches For Gun After Being Dragged Out Of Floyd Mayweather's Party
25 February 2019, 15:44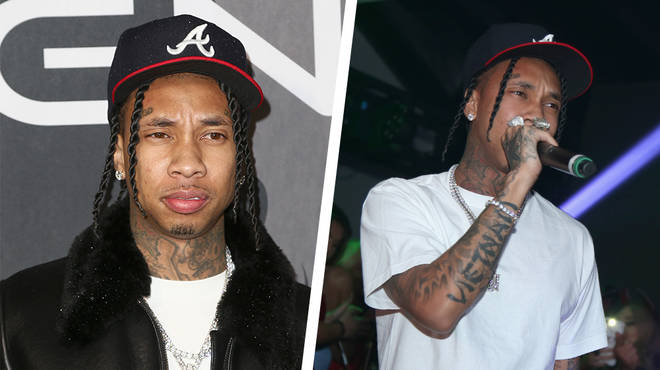 Tyga got into a heated argument at Floyd Mayweather's party which led to him being escorted out the building by security, but it didn't end there...
Tyga has done fairly well with his name not being dragged through the press recently. Except when Soulja Boy mocked him having "the biggest comeback of 2018" on The Breakfast Club 105.1. Despite Soulja Boy's efforts to troll Tyga, he has not retaliated, with saying very little on the topic.
However, Tyga has taken social media by storm as footage emerged of him being dragged out of Floyd Mayweather's party following a heated confrontation.
Tyga and his crew stepped out for Floyd Mayweather's 42nd birthday celebrations that was held in a famous Hollywood club. The party vibe quickly fizzled out for Tyga when he got into a heated confrontation with another guest at the party.
According to TMZ, The "Taste" rapper reportedly got into a physical fight which led the Sunset Room's security to kick him out of the venue. The altercation and his expulsion were caught on video.
Apparently, one of the event's guests posted up to Tyga and the pair's heated argument quickly became physical. Sunset Club security reacted quickly with one of the bouncer's dragging Tyga out of the building. Although Tyga was about to fight, he yelled "Chill Out" to the security guards when they tried to diffuse the situation.
After shouting "chill out" at his entourage and bodyguards, it seemed as though Tyga had calmed down. However, Tyga reached for his personal security guard's gun during the fracas.
In the footage TMZ obtained, onlookers can be heard shouting, "He has a gun!". However, the gun did not leave the holster.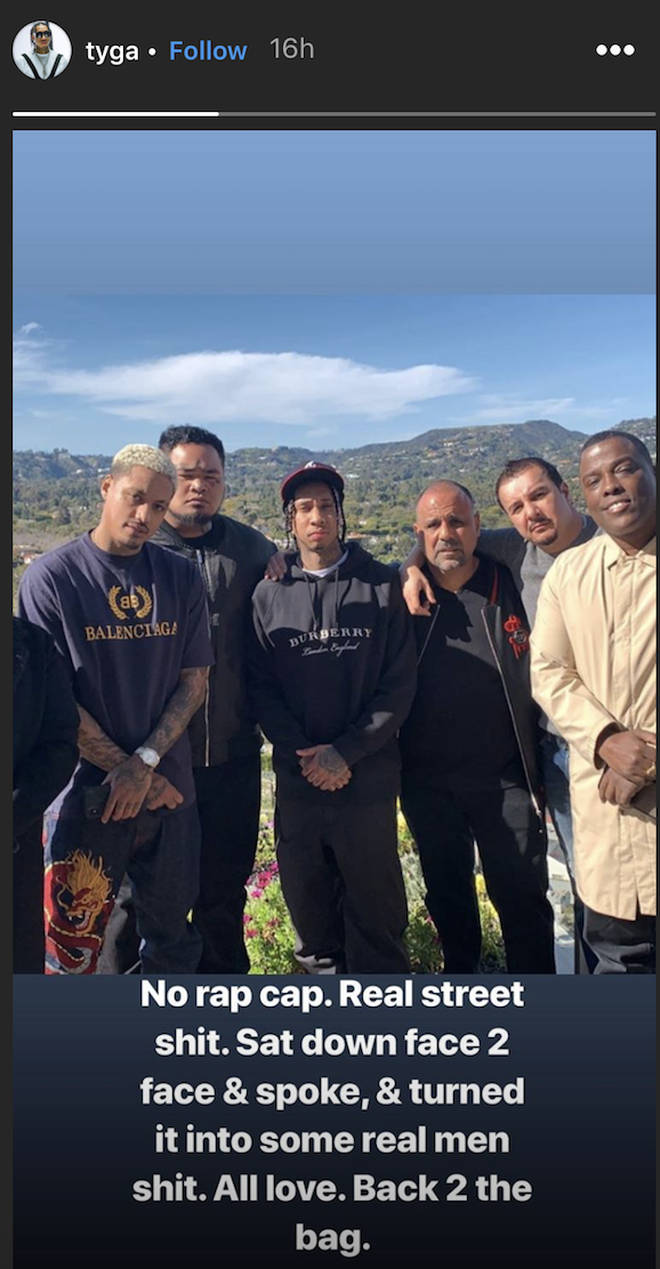 The 29 year-old rapper eventually fled the scene after his security convinced him to, as it started to become a big scenario. Tyga's crew allegedly told the entertainer that the fight wasn't "worth it".
As Tyga walked towards his car, his associate AE, allegedly yelled at the cameras. "Take your f*cking cameras off. This some real sh*t," to witnesses.
Fortunately, Tyga's bodyguard didn't let him take the firearm off his waist. Tyga then returned the gun, put on his hood, and ran away from the cameras.