Tyga Swerves Awkward Kylie Jenner Questions During Live Interview
8 July 2019, 12:01 | Updated: 8 July 2019, 15:49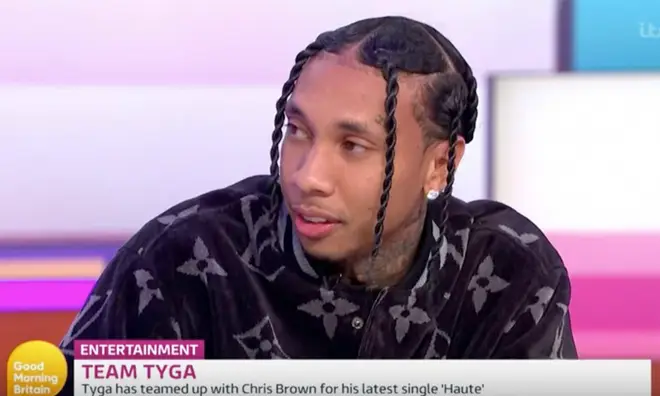 When Tyga appeared on Good Morning Britain recently, the hosts couldn't help but ask about his former relationship with Kylie Jenner.
Whilst in the UK to perform at London's Wireless Festival 2019, rapper Tyga made an appearance on early morning TV show Good Morning Britain (GMB) and after being quizzed on his music the conversation quickly turned to his relationship with Kylie Jenner.
Whilst clearly not expecting the line of questioning, epecially considering his relationship with the self-made billionaire ended several years ago., Tyga managed to answer but couldn't hide his awkwardness.
After being asked about his relationship and how he felt about it being broadcast across Keeping Up With The Kardashians,, Tyga responded by saying, "It's just dating. You date, you move on, you date again, you move on. It's just a part of life, it's part of evolving. It's just learning. There's no preparation, you just have to learn from mistakes and grow better."
Despite appearing to have managed to swerve the question, Tyga was then asked whether he regretted anything about dating Kylie and after stating that he didn't, the rapper said, "I don't want to talk too much about it. Do you know what I'm saying?"
Holding his head in his hands, Tyga was evidently not prepared for questions about his ex to continue to follow him to interviews in 2019 - but despite that he still managed to smash his liove Wireless Festival set with no issues.
> Download Our Free App For All The Latest Music News!