Tupac murder case investigator claims alleged suspect's uncle should be arrested
27 November 2019, 15:12 | Updated: 27 November 2019, 15:20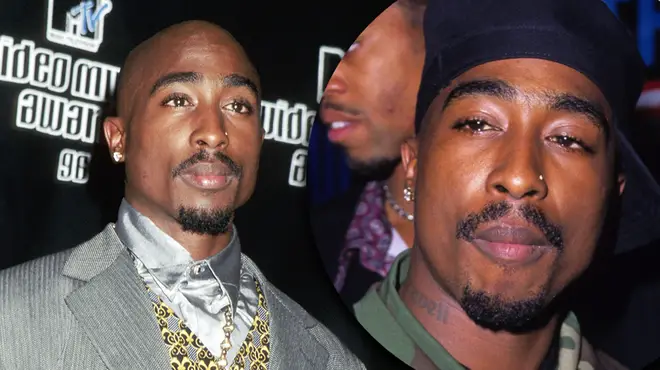 A retired police officer who worked Tupac's murder case has claimed the alleged suspect's uncle should be arrested for probable cause.
Former LAPD detective Greg Kading, has claimed Tupac Shakur's murder suspect's uncle Duane "Keffe D" should be arrested on "probable cause" for a confession video made a decade ago.
Keffe D previously confessed to playing a role in the September 1996 murder of Tupac. However, due to legal stipulations surrounding the confession, no legal actions regarding the killing have been taken.
According to KCAL9.com one-time lead detective Kading allegedly claimed that there is subsequent details Keffe D disclosed in the interview about the murder and his alleged role in it.
Kading alleges that there is evidence legally sound ground for the Las Vegas Police Department to arrest the South Side Compton Crips member.
Former detective Kading said "Clearly there's probable cause to arrest him," referring to Keffe D. In the old interview, Keffe D told Kading that his nephew Orlando "Baby Lane" Anderson had shot Shakur to get revenge.
Anderson claimed Tupac and his Death Row crew beat him up at the MGM Grand hotel on Sept. 7, 1996.
In the confession, Keffe D allegedly told Kading that he passed the gun to Anderson, who himself was fatally shot in May 1998.
In the report, Kading said "[Keffe D's] boasting about it, and making money off of it and taunting law enforcement".
Kading claimed that the recorded confession was protected by the parameters of a "proffer session", which means a confession cannot be used against the person in court.
Keffe D has previously addressed his alleged role in the murder of Shakur in a February 2018 episode of BET's Death Row Chronicles and in his 2019 book, Compton Street Legend. 
Kading says that unlike the confession Keffe D made 10 years ago, his public comments aren't protected.
In the episode, Keffe D claims the fatal shots were fired from the back seat of his car, where Anderson and another friend were seated.
After Keffe D's interview with BET aired, the Las Vegas Metropolitan Police Department did issue a statement saying that the murder case is still open but there is no new interests.