Watch The First Footage From Upcoming Tupac Biopic 'All Eyez On Me'
27 April 2016, 10:39 | Updated: 27 April 2016, 10:57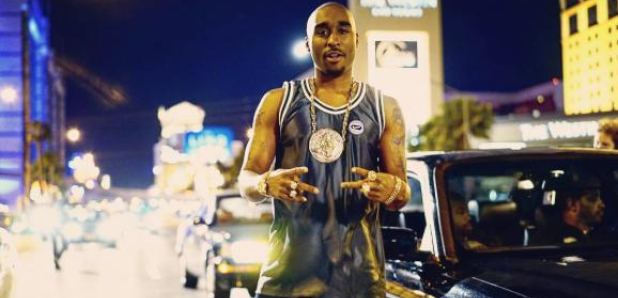 The movie is set for release in November.
After years of rumours, the long-awaited Tupac biopic 'All Eyez On Me' has finally finished shooting and a clip from the movie has surfaced online.
The short clip, featuring Demetrius Shipp Jr as Tupac, is inspired by an actual courthouse interview with the rapper in 1994.
Watch below:
"I engulf myself in the character and I engulf myself in his life," Shipp told XXL about his role back in March.
"I have to say that I'm a very passionate person, a person that's very driven on integrity and my beliefs. I believe there's definitely a similarity there."
Check out the real courthouse interview with Tupac below:
Meanwhile, during the re-enactment of Tupac's infamous shooting in Las Vegas, a crowd of people reportedly mistook the dramatic scene for an actual murder.
According to TMZ, local reporters rushed to the scene after mistaking blanks for real gunshots.
Check out more photos from the biopic below:

Tupac's upcoming biopic 'All Eyez On Me' is set for release in November, around the 20th anniversary of the rapper's death.