Trey Songz Is Attempting To Find Love In New Dating Series 'Tremaine The Playboy' – WATCH
8 February 2017, 11:22 | Updated: 8 February 2017, 11:24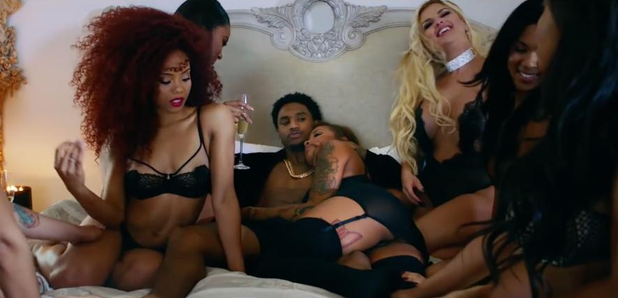 Trey is looking for love.
Trey Songz is attempting to find the love of his life on new reality dating show 'Tremaine The Playboy'.
The new digital series, which will air on his website TremaineThePlayboy.com, sees the singer looking for love in a "Bachelor"-like TV show for VH1.
"I'm here looking for love," he explained. "Hopefully I find the love of my life."
Watch below:
Hosted by Draya Michelle and Steelo Brim, the upcoming reality show appears to be filled with drama and plenty of sultry scenes – with the preview clip featuring Trey in bed with multiple women.
There is currently no premiere-date for the show however the new series appears to be part of VH1's upcoming '14 Days Of Love' Valentine's Day celebration.
Meanwhile, Trey Songz recently kicked off the New Year with a mixtape called 'Trappy New Years' alongside Fabolous.
He is also currently working on his new album 'Tremaine', which is set to drop this year.