Tinashe's Ex-Boyfriend Reportedly Claims She Is 'Stalking' Him & Kendall Jenner
10 July 2018, 10:45 | Updated: 16 January 2023, 17:15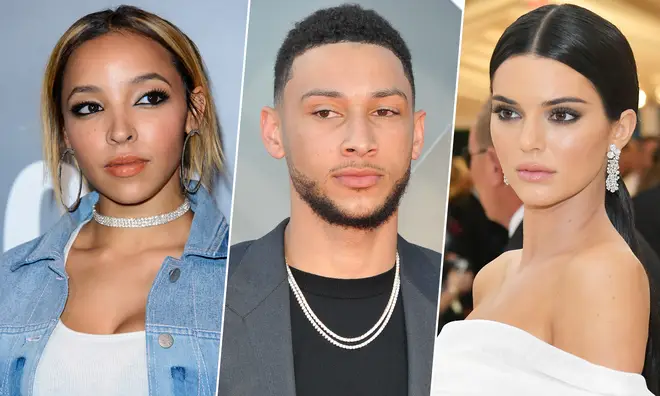 The singer split from Ben Simmons back in May.
It appears there's more drama for Tinashe as her ex-boyfriend, NBA player Ben Simmons, has reportedly claimed that the singer is 'following' him and his rumoured girlfriend, Kendall Jenner.
According to TMZ, Simmons believes Tinashe has been "tailing him" and showing up at the same party hotspots as him and Jenner, and he is even thinking about upping his security.
Sources told the publication that the '2 On' singer been "suspiciously popping up" at various places he goes with Kendall on purpose, to the point where he is now concerned for his safety.
Furthermore, the sources add Ben is convinced Tinashe has become obsessive and cannot accept the fact that their relationship is over and that he has moved on with the famous model.
Tinashe is yet to address the claims. The singer recently told TMZ that Simmons was still in contact with her after the trio had a run-in at Delilah in West Hollywood last week.
"He's texting me, what the hell, what is he doing?" she said to the camera. Simmons later reportedly claimed that this was a lie, which Tinashe allegedly later admitted to.
Following their break-up, it was initially reported that Simmons had "cheated" on Tinashe with Jenner, thus terminating their relationship. This was never confirmed.