Snoop Dogg Exposes 9-Year-Old Lil Tay For Lying About Money & Luxury Cars
22 May 2018, 11:45 | Updated: 23 May 2018, 10:38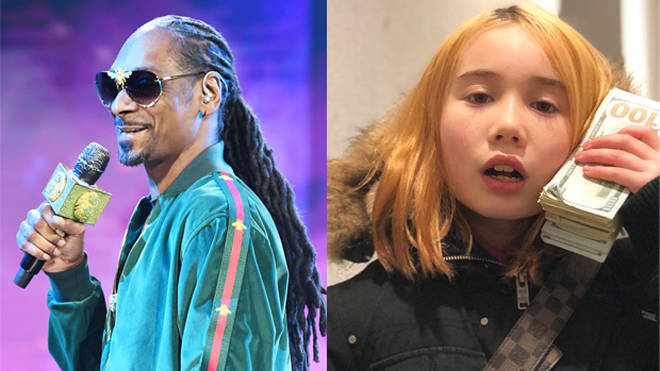 Snoop has had enough...
Snoop Dogg has 'exposed' 9-year-old viral sensation Lil Tay for lying about her controversial character.
The youngster has been uploading videos of herself showing off with stacks of cash and sitting in luxury cars.
Lil Tay has also been filmed calling people "broke n*ggas."
However Snoop Dogg, who was recently threatened with a gun by YouTuber Woah Vicky, has revealed that Lil Tay is actually being encouraged by her brother.
Watch the clip below:
Snoop captioned the clip: "I found this tape of liltay being coached by her brother on how to be more ignorant she need to be in school learning how to be a little girl not a dumb Ass grown person Facts. Clout chasers R. I. P."
The footage hears a man, rumoured to be her brother, telling Lil Tay to say offensive phrases.
While she also snaps at her mother for interrupting her video.
According to reports, Lil Tay's mother recently left her job as a realtor in Canada after she was found using her empty properties to help Tay film her videos.
Lil Tay is yet to respond to Snoop Dogg's social post.