Skepta Wasn't At The 2015 MOBO Awards Because He Was FaceTiming His Fans
4 November 2015, 23:22 | Updated: 5 November 2015, 09:11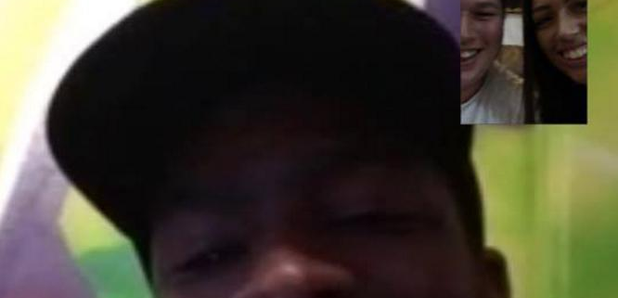 Skepta won 'Best Song' but wasn't there to pick up the award.
There was a strange awkwardness at the MOBO Awards tonight (4th November) when it was announced live on stage that Skepta had won the 2015 MOBO Award for best song for his banger 'Shut Down' and everyone realised he wasn't there to receive it.
While Krept and Konan, Stormzy, Fuse ODG and more all took to the stage to collect their gongs, some fans in the audience booed at Skepta's absence and people at home were asking on Twitter...
"Where is Skepta?"
Skepta just get Boo'd? #MOBOAWARDS

— Joey (@JoeyS92) November 4, 2015
LOOOOOL. The awkwardness when they realised Skepta wasn't there #MOBOAWARDS

— DIM (@JordanDimmer) November 4, 2015
Skepta is lipsing Drake backstage

— Sensational (@LowkeyMo_) November 4, 2015
The way skepta didn't show up

— Sha Sha (@SharonShanel) November 4, 2015
"Skepta couldn't be here tonight because he is Jesus Christ our Lord and saviour"

— Midas (@upintheV) November 4, 2015
So, why wasn't Skepta at the MOBO Awards?
Well, it all becomes a lot clearer after a quick look on Skepta and Chip's social media pages. The two were hanging out, listening to some tunes and just FaceTiming some fans after Skepta dropped his phone number on his new track 'Top Boy' (seriously!)
Skepta busy talking to people on his phone rather than going to the mobos loooooool

— Shifty (@DdotShifty) November 4, 2015
NAH AS IF IVE JUST BEEN ON FACETIME WITH @Skepta #TopBoy pic.twitter.com/K9ElKgKmJW

— Jack Renshaw (@jack_renshaw) November 4, 2015
Skepta slipping his number into his latest track is absolutely mad

— Matty Quinn (@matty_quinn99) November 4, 2015
@Skepta dropping his number in that track

— Rick Russ (@SamueL_RusseLLL) November 4, 2015
dropping Skepta texts, standard Wednesday night

— Connor Wignall (@connorwignall) November 4, 2015
Skepta also raps on 'Top Boy'; "Won a MOBO last year still they ain't sent me an award to put on the mantlepiece."
So that might explain why he didn't show.
Meanwhile...
Timeline Bling.

— SKEPTA (@Skepta) November 4, 2015