Watch Rita Ora Channel 'Mean Girls' For Acoustic 'Jingle Bell Rock' Performance
14 December 2015, 15:42 | Updated: 15 December 2015, 16:15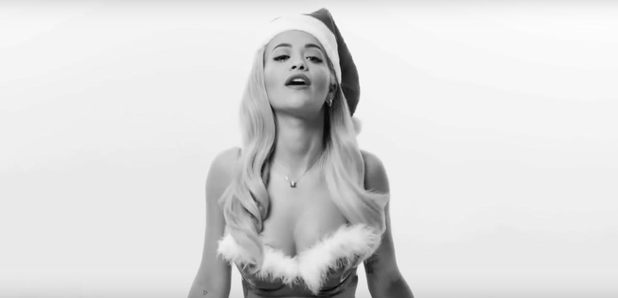 Plus the 'Poison' singer flashes some skin!
Rita Ora is one busy woman. In-between filming as a judge on The X Factor, the 'Poison' singer has found time to release a special Christmas video for her fans.
The two-minute clip, shot for LOVE Magazine, sees Rita re-enact the famous talent show performance scene from 2004 film Mean Girls, starring Lindsay Lohan.
Just like the four stars of the film, Rita dresses in a santa hat and high heels as she performs 'Jingle Bell Rock' mirroring the exact dance routine performed in the movie.
When the tape goes dead, Rita's left with no choice but to finish the song a capella just has Lohan's character Cady does.
Watch the clip above.