Rihanna Announces New Album 'Anti', Unveils Artwork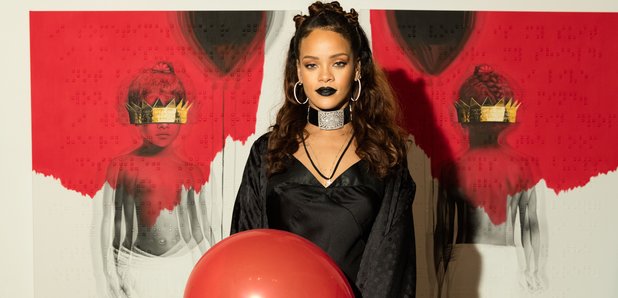 Rihanna has teased her upcoming album.
After months of teasing new music, Rihanna has officially revealed the name and artwork for her upcoming album.
Hosting an exclusive LA party at Mama Gallery to reveal the news, the singer announced the new album's title 'Anti', alongside a written explanation on the entryway wall - defining the word as "a person opposed to a particular policy, activity or idea."
"In collaboration with Roy Nachum, Rihanna has changed the history of the album art," it read.
"By continuing to follow her own instincts, her work strives to make an impact by doing the very antithesis of what the public expects".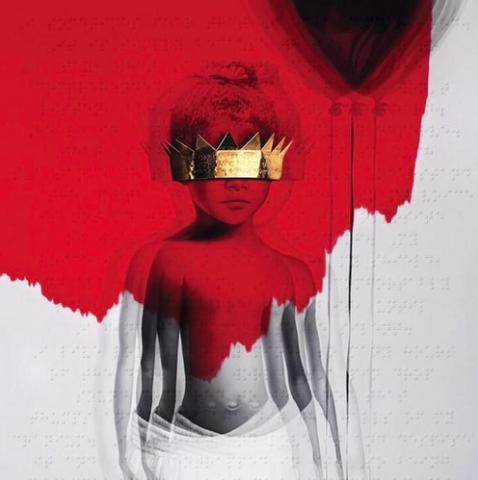 The artwork is taken from a childhood photo of Rihanna – which has been given a black balloon and a crown covering her eyes.
Included is a braille poem, which reads:
"I sometimes fear that I am misunderstood.
It is simply because what I want to say,
what I need to say, won't be heard.
Heard in a way I so rightfully deserve.
What I choose to say is of so much substance
That people just won't understand the depth of my message.
So my voice is not my weakness,
It is the opposite of what others are afraid of.
My voice is my suit and armor,
My shield, and all that I am.
I will comfortably breathe it in, until I find the moment to be silent.
I live loudly in my mind, so many hours of the day.
The world is pin drop sound compared to the boom
That thumps and bumps against the walls of my cranium.
I live it and love it and despise it and I am entrapped in it.
So being misunderstood, I am not offended by the gesture, but honored.
If they let us…"
Speaking about the new album and artistic collaboration with Nachum, Rihanna said: "It started with a random conversation in the studio at 4am when a friend brought up the artwork of Nachum.
"When we met, he just asked me 'what would make me a happy girl?"
No release date for 'Anti' was given and no new music from the collection was revealed.