Rihanna, Kanye West And Paul McCartney's 'FourFiveSeconds' Just Got A DJ Mustard Remix
4 February 2015, 12:08 | Updated: 6 February 2015, 11:43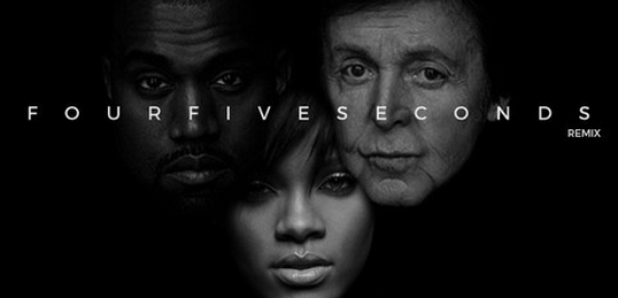 Mustard on the beat.
Rihanna, Kanye West and Paul McCartney's surprise collaboration on new song 'FourFiveSeconds' has been out for approximately a week now, which means it's time for the remixes to begin rolling in.
First in line is master mixer DJ Mustard who has put his own stamp on the country-sounding track, keeping the chorous in tact but making it more upbeat and dance-floor ready.
Listen to Rihanna Feat. Kanye West And Paul McCartney - 'FourFiveSeconds (DJ Mustard Remix)' below:
DJ Mustard has remixed most major hip-hop hits from the last year, including Beyoncé's club track '7/11', as well as producing Tinashe's '2 On' and more recently Big Sean's 'IDFWU.'
This weekend Kanye, Rihanna and Paul McCartney have been confirmed to perform their new song live for the first time at the 2015 Grammy Awards. The official video for the new song dropped yesterday and sees the trio don denim jackets as they perform against a white backdrop.