Watch Rick Ross & Skrillex's Epic 'Purple Lamborghini' Video Starring Suicide Squad's The Joker
5 August 2016, 21:33 | Updated: 8 August 2016, 08:58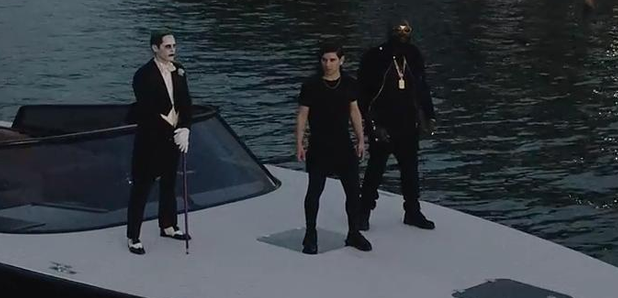 The highly-anticipated visuals have finally dropped.
Rick Ross and Skrillex have released the action-packed visuals for their huge new collaboration 'Purple Lamborghini' starring Jared Leto as The Joker from new movie Suicide Squad.
The Colin Tilley-directed visuals see Jared Leto's Joker link up with Rozay and Skrillex for an eventful night full of crazy antics.
While the song hears Rick Ross rap over a huge EDM trap beat: "Aint no mercy got that purple Lamborghini lurking/ so she know that p*ssy worth it."
Watch below:
The track is taken from the official Suicide Squad soundtrack, which also features original songs by Lil Wayne, Wiz Khalifa, Kehlani, Mark Ronson and more.
Suicide Squad is out now in cinemas.