Rick Ross Unveils Tracklist For New Album 'Hood Billionaire'
5 November 2014, 13:39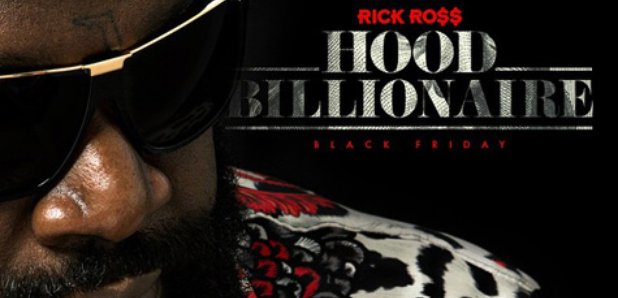 Featuring Jay Z, Snoop Dogg and more.
Rick Ross has unveiled the full and official tracklist for his new album 'Hood Billionaire.'
The 'Mastermind' follow-up features an impressive line-up of guest artists, including Jay Z, Snoop Dogg, R Kelly, K. Michelle and more.
Find the full tracklisting for 'Hood Billionaire' below:
1. 'Intro'
2. 'Hood Billionaire'
3. 'Coke Like the 80's'
4. 'Heavyweight" (feat. Slab)
5. 'Neighborhood Drug Dealer'
6. 'Phone Tap'
7. 'Trap Luv" (feat. Yo Gotti)
8. 'Elvis Presley Blvd.' (feat. Project Pat)
9. 'Movin' Bass" (feat. JAY Z)
10. 'If They Knew' (feat. K. Michelle)
11. 'Quintessential' (feat. Snoop Dogg)
12. 'Keep Doin' That (Rich Bitch)" [feat. R. Kelly]
13. 'Nickel Rock' (feat. Boosie Badazz)
14. 'Burn'
15. 'Family Ties'
16. 'Brimstone' (feat. Big K.R.I.T.)
The album has a release date on November 24th, the original release date for Nicki Minaj's 'The Pinkprint' and the official release date for Beyoncé's newly announced Platinum Box Set that will feature two new songs and four new remixes.