Rick Ross Welcomes Baby Son & Twitter Is Confused About His Name
8 November 2018, 10:57 | Updated: 8 November 2018, 14:14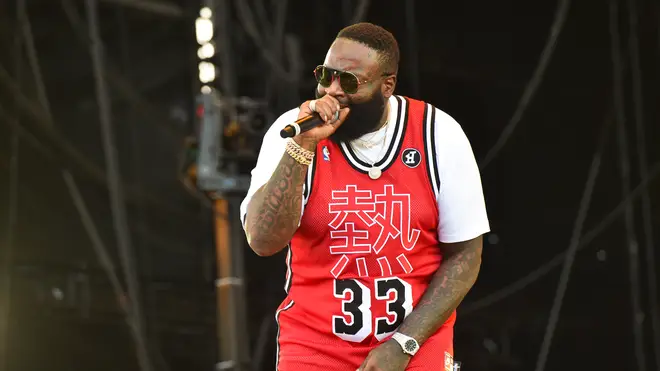 MMG boss Rick Ross now has three kids but the name of his baby son is splitting people's opinions on social media.
Rick Ross has welcomed his son Billion Leonard Roberts into the world.
The 'Green Gucci Suit' rapper, 42, announced the news to his followers on Twitter alongside the message: "Let's all welcome my son 'Billion Leonard Roberts' to the world."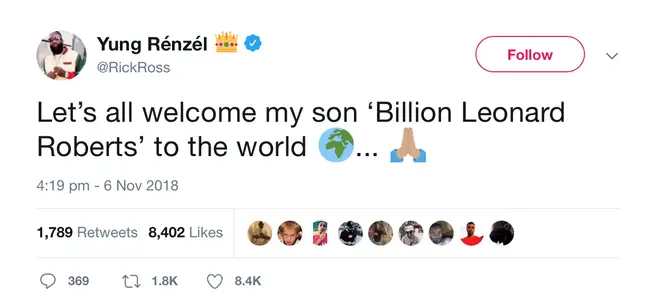 The mother of the child, fitness model Briana Camille, also posted the announcement on Instagram.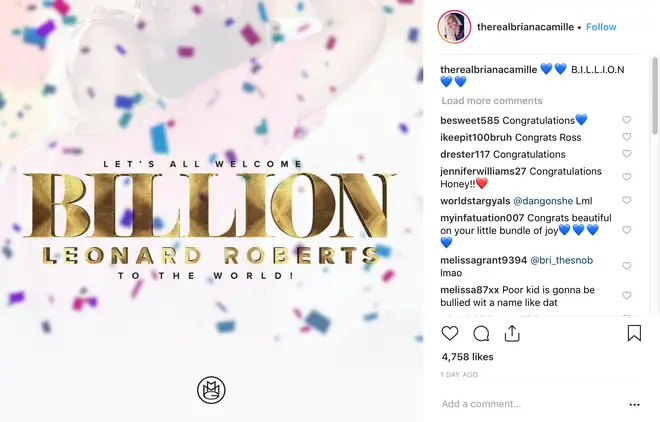 Billion Roberts is Rick Ross' fourth child so far and his second with Camille.
The couple also share a daughter called Berkeley Hermes, who was born in September 2017.
Rozay also has a daughter called Toie from a past relationship with Lastonia Leviston and another son called William Roberts III with Tia Kemp,
Following the big announcement about Rick Ross' latest child, DJ Khaled was quick to congratulate the couple on their baby.
"Ayo Rozay, congratulations on Billion!" he said.
"I need Asahd to meet Billion. We gon' call it mogul time for the young dons. Congrats, my brother! I love you."
However some people are confused over the name Billion.
girl why rick ross new baby named Billion.. i just...

— ✨✨glizzy✨✨ (@ddejjjaaa_) November 7, 2018
rick ross named his son billion.. if i had a son rn his name would b 7.. & that represents the amount of cents in my bank acct rn

— nemohoes (@frekclemonsterr) November 7, 2018
Rick Ross... Really...named his yute "Billion".... I hate my people sometimes lmao

— Compton (@Sizzkidd13) November 7, 2018
Rick Ross Has Named His Son "Billion" 😐😶😐😶 rich ppl and they name selection just gets me every fucking time.....🤔🤔🤔

— LiSHA🌻 (@LiGHTSKiNLiSHA_) November 7, 2018
Rick Ross naming his kid Billion is the most Rick Ross thing ever

— 21grammys (@v_though) November 7, 2018