Rick Ross, Ashanti Drop Teaser For New Song 'I Got It'
28 January 2014, 10:13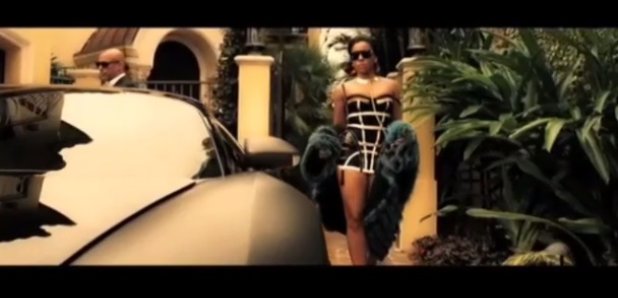 Watch Ashanti's teaser of the big video with Rick Ross.
On the day that Rick Ross is celebrating his 38th birthday, the rapper appears in the trailer for the video to the Ashanti's new single 'I Got It'. Although the clip is only 15 seconds long, it offers a tantalising taste of both the video and track, which sees Ashanti's R&B vocals harmonise with a bass-heavy beat.
The video was shot earlier this month in Miami by director Eif Rivera and the clip shows Ashanti pulling off some strong dance moves with a duo of backing dancers.
Watch the trailer for 'I Got It' below:
'I Got It' is the latest single to be taken from Ashanti's forthcoming album 'BraveHeart'. The album will also feature big collaborations with R. Kelly and Busta Rhymes.