Rick Ross Opens Up About His Near 100 lbs Weight Loss
19 December 2014, 11:21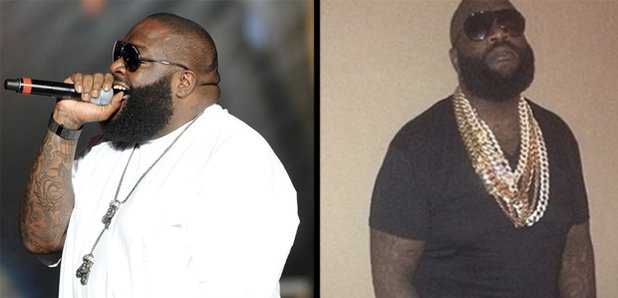 Hear what made Rick Ross decide the shed the weight.
There's no questioning that rick Ross has lost an incredible amount of weight in the last few months. The 'Hood Billionaire' rapper has lost a whopping 85 lbs in total.
The 'Hood Billionaire' rapper has revealed the moment that made him decide he has to shed the weight. Speaking on 'Good Morning america,' Rozay recalled suffering from two seizures two years ago.
"I woke up from that and I was like, 'Wow, I really need to re-evaulate what i'm doing" he said.
"I feel i'm a fat boy forever. I'm going to always be a fat boy. But it most definitely was just something I had to do".
Rozay also told of how he shed all those pounds, through 'RossFit' (aka CrossFit) and ditched alcohol and soda for... Pears.