Rick Ross Drops New Freestyle 'Oyster Perpetual': New Music
4 February 2014, 10:50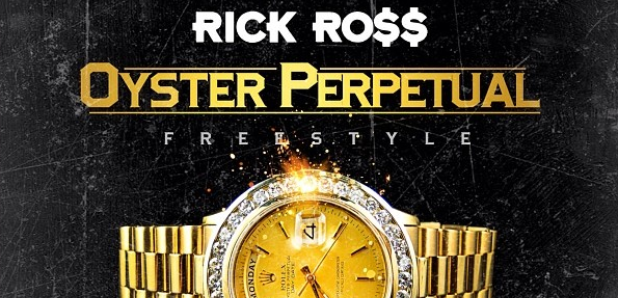 If you're in need of some Ricky Rozzay before 'Mastermind' drops next month take a a listen to Da Boss' latest freestyle.
With the release of his new album 'Mastermind' finally in the not-so-distant future, Rick Ross continues to build the hype around the album by premiering a new freestyle entitled 'Oyster Perpetual'.
The rapper dropped the artwork, which features a gold watch on a black back drop (reminiscent of most of his Instagram pictures) on his Instagram page, with the accompanying audio on his Soundcloud account.
Rozzay raps; 'Mastermind, March 4th, streets are mine'
After a long delays we're counting down till the release date.
Listen to 'Oyster Perpetual' below:
(Warning: This song contains language that some people may find offensive).