Pusha T's 'Response' To Drake's Grammy Acceptance Speech Has Gone Viral
11 February 2019, 12:27 | Updated: 11 February 2019, 12:34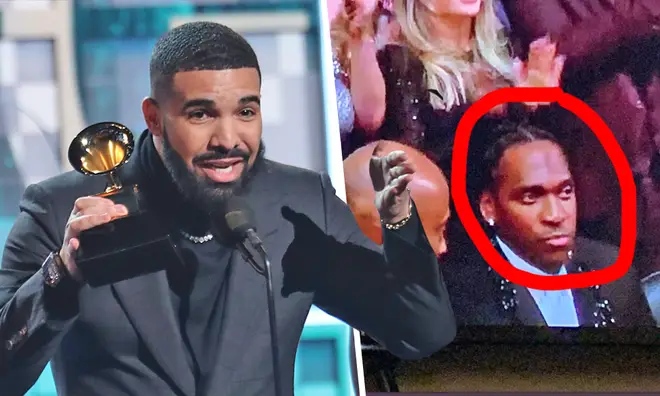 After Pusha T was spotted looking less-than-impressed at the 2019 GRAMMYs, fans were quick to claim it was as a result of Drake winning an award.
Pusha T's ongoing feud with Drake was one of the biggest rap beefs in recent years and it appeared to continue at the 2019 GRAMMY Awards when after a picture of Pusha T looking unimpressed went viral.
Drake won the 'Best Rap Song' award for 'God's Plan' and people on Twitter were convinced that it's that which caused Pusha T's reaction in the picture below.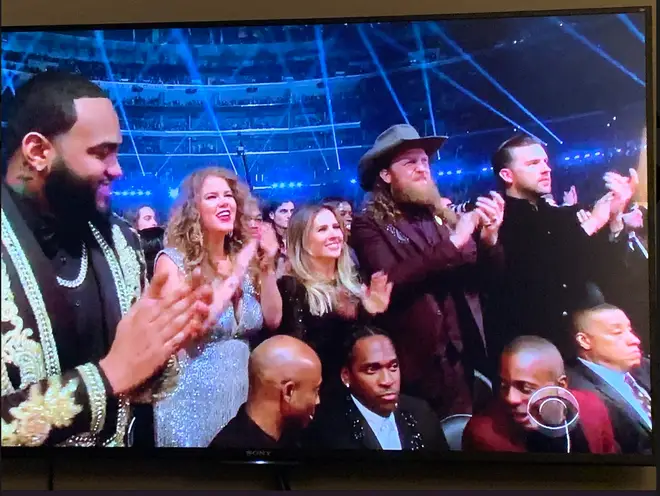 But whilst the picture went viral and the claims Pusha T was reacting to Drake caught on, the reality of the situation was lost and fake news reigned supreme on social media once again.
The moment when CBS TV cameras actually picked up Push T's unimpressed reaction was during Jennifer Lopez's Motown tribute performance and had nothing at all to do with Drake.
Aiming to reveal the truth of the situation, Twitteruser @Swopes explained, 'People seem to think he did this when drake won but it was really when jlo was doing the Motown tribute'.


Pusha T had been nominated alongside Mac Miller, Travis Scott and Nipsey Hussle in the 'Best Rap Album' category before Cardi B's debut album 'Invasion Of Privacy' took home the crown.
> Download Our Free App For all The Latest Drake News!