Pharrell Williams - 'Happy' (Official Video)
22 November 2013, 09:35 | Updated: 22 November 2013, 09:43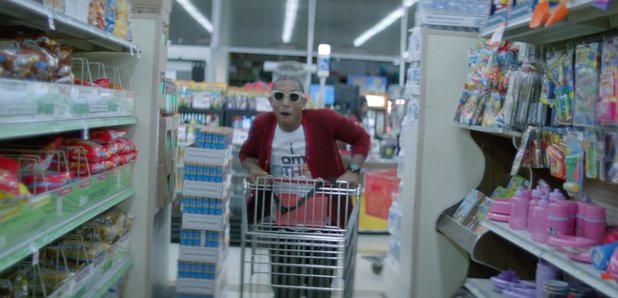 Watch the 24 hour - yes 24 HOUR - video for Skateboard P's new single.
Pharrell Williams has unveiled what he claims his the longest music video of all time for the single 'Happy'. The 24-hour long video follows Pharrell, his friends and members of the public around for 24 hours.
The feel good video for the song from Despicable Me 2 sees Pharrell dancing around the streets and shows his friends getting down to the track in supermarkets, alleyways and on sidewalks.
Pharrell has enjoyed an incredible 2013, which has seen him collaborate on Daft Punk's two biggest singles, as well as work with the likes of Azealia Banks and Robin Thicke.
Watch the music video for 'Happy' below: