Watch Gwyneth Paltrow And Jimmy Fallon Perform Broadway Versions Of Nicki Minaj And Drake Songs
15 January 2015, 10:03
Hip-hop like you've never heard it before.
Jimmy Fallon has teamed up with Gwyneth Paltrow to experiment with some of your favourite hip-hop songs. The pair have taken tracks from the likes of Nicki Minaj and Drake and genre-swapped them, giving them a Broadway twist.
With Jimmy on piano, Paltrow kicks things off on the mic with a rendition of Drake's 'Started From The Bottom' that makes it almost unrecognisable.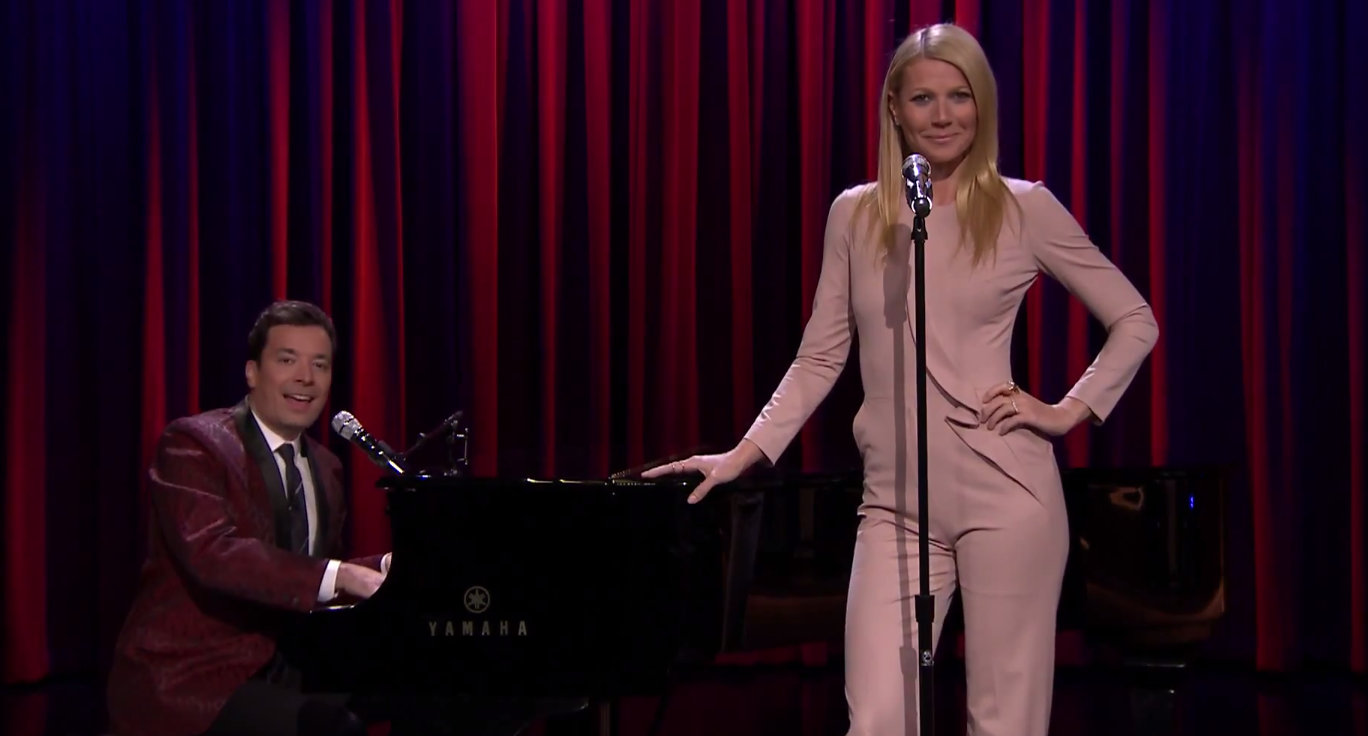 Nicki Minaj's 2014 hit song 'Anaconda', and (more surprisingly) Big Sean's 'I Don't F*** With You' also get a jazzy remake on 'The Tonight Show.'
It's not the first time that Fallon has dipped into the hip-hop genre and mixed things up. He enlisted the unlikely rapper of Daniel Radcliffe (aka Harry Potter) to rap Blackalicious' 'Alphabet Aerobics,' which he did flawlessly and even got Emma Stone to lip-sync cover DJ Khaled's 'All I Do Is Win.'