Nicki Minaj Denies Making Fun Of A Disabled Person In Halloween Video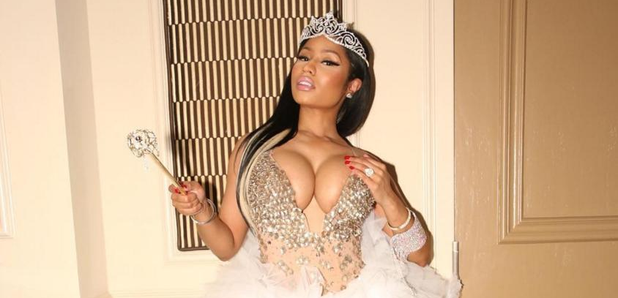 The rapper has shut down "desperate" reports.
Following a controversial video that appeared to show Nicki Minaj making fun of a disabled person at Halloween, she has taken to Twitter to respond.
The rapper claims the person she laughed at in a mobility scooter was her friend, not a disabled stranger as was widely thought.
The video has since been taken down, but still remains via 'The New York Daily News'.
Watch below:

In the clip, Minaj is dressed as a fairy princess laughing while walking down a hallway.
She aims a magic wand at a person in a wheelchair and says, "Walk! I command you to walk," while laughing.
However following a report by Perez Hilton, Minaj quickly fired back on social media, calling the story a plea for attention as she knew the person in the scooter – and they were not disabled at all.
Lol. That's NOT a disabled person and u know that. Are u that desperate for attention? https://t.co/vaWzfIifyp

— NICKI MINAJ (@NICKIMINAJ) November 1, 2015
Bitch, u knew. That's my friend in a scooter. Have a great day. I surely will. https://t.co/rRR4lXtV5X

— NICKI MINAJ (@NICKIMINAJ) November 1, 2015
#BitchUKnew pic.twitter.com/ulRRaMxGPE

— NICKI MINAJ (@NICKIMINAJ) November 1, 2015
Earlier in the weekend, Minaj also made news for a completely different reason.
The rapper shared a viral Bill Cosby Halloween costume on her Instagram account and spoke out against the controversial look.
"Our generation is so desensitized," she wrote to accompany the picture of a man dressed up as Cosby with a women appearing to be asleep.
So far more than 40 women have come forward and accused Cosby of sexual assault. However the famous actor continues to maintain his innocence and is yet to be charged with a crime.