Listen To Eminem And Nicki Minaj Remixes Of The Weeknd's 'The Hills'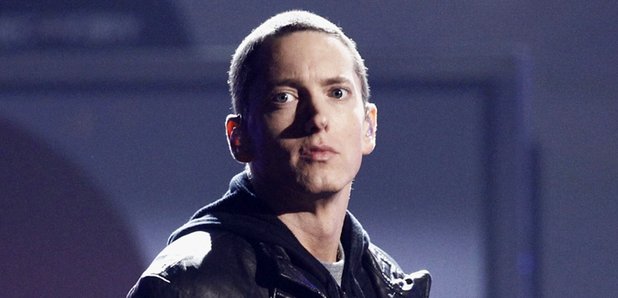 Eminem and Nicki put their own twist on The Weeknd's hit single.
Following Nicki Minaj's recent SNL performance with The Weeknd, remixes of 'The Hills' by Eminem and Nicki have been released.
Eminem has unleashed two passionate verses on his remix, documenting a heated love affair.
"Every time he hurts you, I heard you/ Your shoulder to cry on/ And I'll be damned if I weren't who, you turned to / You said he drove you to my arms," he raps.

Meanwhile, Nicki provides a very steamy verse on her remix, before allowing the original track to play out.
"Remember that time I showed up with just panties under my coat/ High heels, they were knee-high and my legs were gripping that throat," she raps.
Listen to both remixes of 'The Hills' above.