Nelly Feat. Nicki Minaj And Pharrell Williams – 'Get Like Me' (Official Video)
10 September 2013, 12:21 | Updated: 26 September 2014, 14:16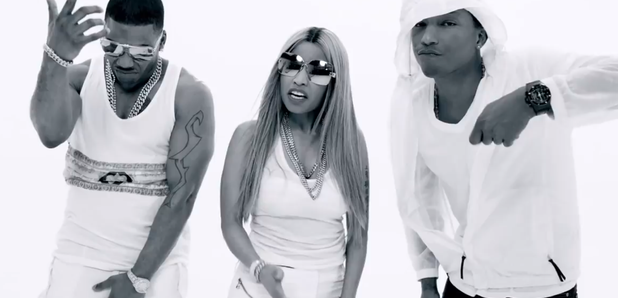 Shot in Los Angeles, the video for the July 2013 track had been praised for its sleekness and simplicity.
The video is shot predominantly in black and white with occasional isolated accents of colour, for example the interior or a car in red, the wheels of another in gold and elements of the cast's wardrobe.
Nicki Minaj features as a rap collaborator in the video, and is seen flaunting her curves, twerking, and dancing with Nelly and Pharrell in a variety of outfits.