Miguel Announces Engagement To Model Girlfriend Nazanin Mandi
12 January 2016, 15:39 | Updated: 12 January 2016, 15:45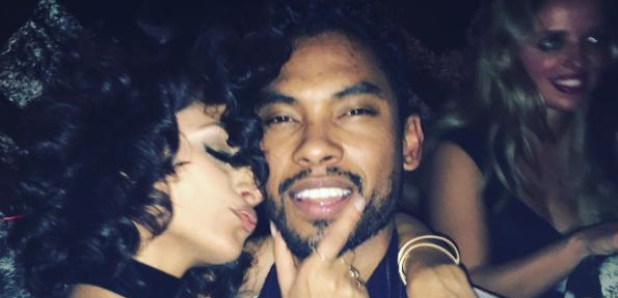 The singer may have popped the big question while in the Dominican Republic.
Miguel is now engaged to his girlfriend of 12 years, model-singer Nazanin Mandi, according to E! News.
The 'Coffee' singer has been with Mandi since he was 18 years old.
"Nazanin and Miguel are really excited to get married!" said an insider.
"They've been together for some time and knew that they were going to spend their lives together.
"All of their friends and family think they are the best couple and really complement each other."
Miguel's proposal was "very heartfelt and real" and "done perfectly", the source added.
It's currently unknown when the singer popped the question but he did surprise his fiancée with a trip to the Dominican Republic over Christmas and New Year.
Mandi showed off her huge diamond ring in an Instagram post.

Miguel spoke about his relationship with her last year during an interview with Ebro In The Morning.
"I don't feel the pressure because I know when I commit, I really commit," he said.
"Now it's just thrown around because you can easily break up, and I'm not that kind of person.
"I wouldn't do that to her, and that's not how I was raised. I don't think that would be honourable."