Major Lazer Release New Single 'Run Up' Feat. Nicki Minaj & PARTYNEXTDOOR - LISTEN
26 January 2017, 19:41 | Updated: 26 January 2017, 20:00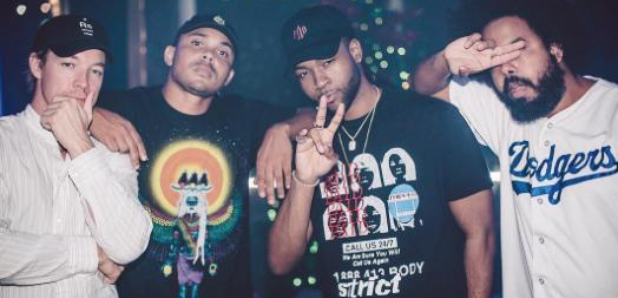 Major Lazer are back!
Major Lazer have released their brand new single 'Run Up' alongside Nicki Minaj and PARTYNEXTDOOR.
The upbeat, dancehall-themed song was initially pushed back from its original 6th January release date however the full track has now arrived.
"Most of these dudes is really quite soft, 45 special, this is my cloth," raps Nicki. "Bout to drop a album, this is my fourth."
Listen to 'Run Up' below:
"PARTYNEXTDOOR is a good friend of ours. We're always working in LA when he is around and we've cut a lot of music and we really believe in what he does and his style, said Diplo about the track.
"He came up with a great song. I've always wanted to work with Nicki as well, she's on our short list. Of course this record.....she just vibed with it, she loved the feeling and timing was right so we got her on it.
"So hopefully we can do a lot more with her next time, we've traded some music back and forth so hopefully we got some of that done."
Download 'Run Up' from Apple Music here.
Major Lazer's new single 'Run Up' is the follow-up to singles such as 'My Number', 'Cold Water' and 'Believer'.
All four singles are expected to appear on the band's forthcoming album 'Music Is The Weapon', which is set to be released later this year.
Meanwhile Nicki Minaj is currently finishing up her new album, following her publicised break-up from Meek Mill.