Macklemore And Ryan Lewis Feat. Mary Lambert – 'Same Love' (Official Video)
10 September 2013, 12:12 | Updated: 24 October 2013, 17:24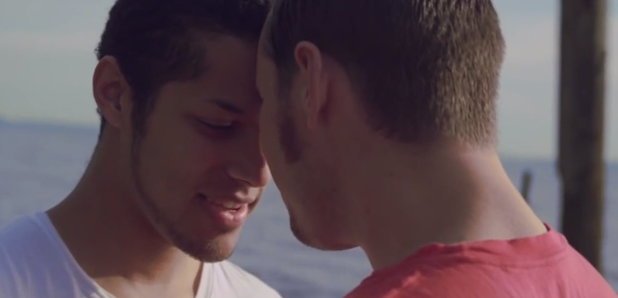 The award-winning 2012 video reinforces the strong pro-human rights message in the song's lyrics.
The video was watched 350,000 during its first 24 hours of publication and has been praised for depicting a same sex marriage together with an anti-hate message.
Spanning several decades, the video shows a young gay couple meeting and falling in love before going on to marry amid prejudice from those around them.
The single opens with the following lyrics which challenge gay stereotypes: 'When I was in the third grade I thought that I was gay, 'cause I could draw, my uncle was, and I kept my room straight. I told my mom, tears rushing down my face, she's like "Ben you've loved girls since before pre-k, trippin'". Yeah, I guess she had a point, didn't she?'
The video won the MTV Video Music Award for Best Video With A Message in 2013, while the song's cover artwork featured a real-life same sex couple related to Macklemore.