Kodak Black Savagely Drags Lil Wayne's Daughter During Bitter Rap Beef
5 March 2019, 13:27 | Updated: 5 March 2019, 15:43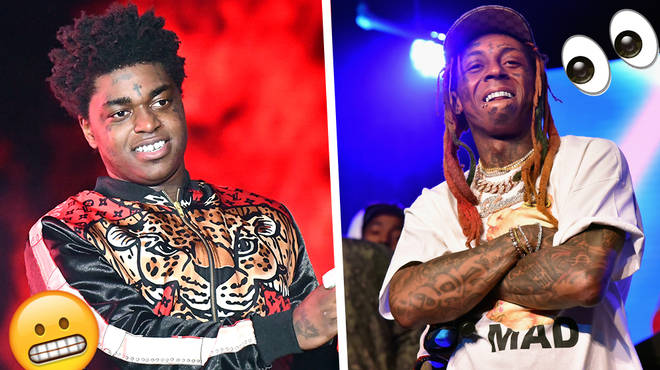 Kodak Black slams Lil Wayne's family after they come to the rescue and defend Lil Wayne after Kodak Black goes in on him...
Kodak Black slammed Lil Wayne on Sunday night during his appearance at Club LIV. The "ZeZe" rapper called out Lil Wayne in the club before appearing to refer to Weezy as a "maggot" and saying the "Lollipop" rapper should've "died when [he] was a baby".
Like most times Lil Wayne gets negatively addressed by other rappers, Reginae Carter went on an Instagram rant defending her father. Lil Wayne's daughter, Reginae, blasted Kodak for speaking ill on her father's name.
Kodak hit Reginae with a diss on Instagram live and tried to clarify what he said on stage.
Reginae Carter, jumped on her Instagram account on Monday afternoon (March 4) to defend her father.
She posted a picture of Wayne holding her when she was a baby and captioned the photo "You new lil rappers need to start giving props and respect to the Goat. My father don't bother nobody. He won't even react to what was said. This man be in his own world so leave him tf alone."
She continued: "Don't tell me to stay out of it because that's my father and you mfs don't give him his credit and it's a shame . This ni**a whole album sound like my daddy old sh*t."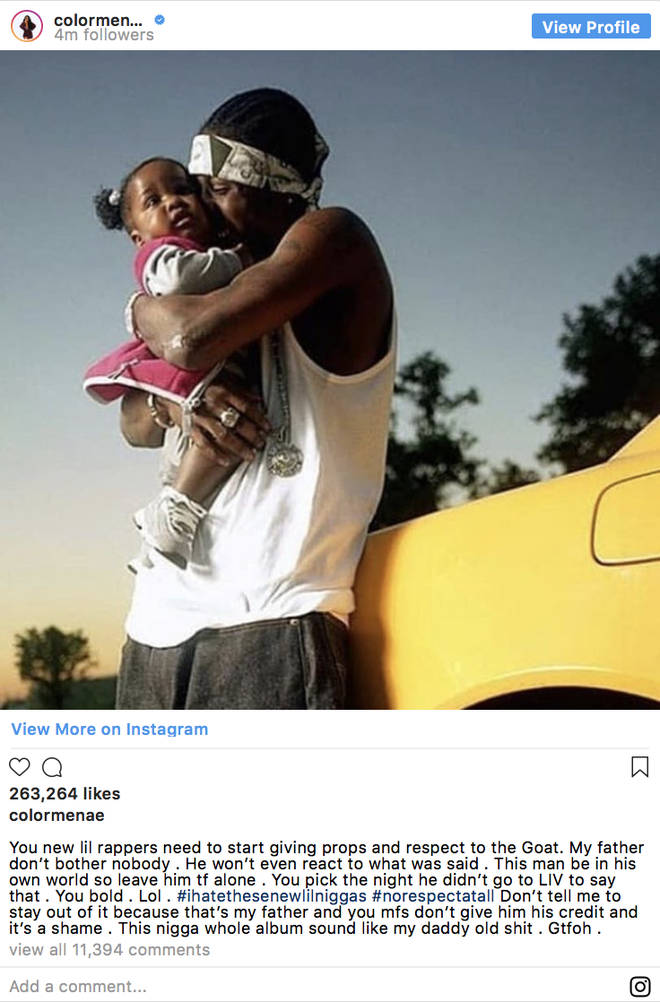 Kodak Black responded to Reginae Carter's post and called her "Bald". On Instagram Live, the rapper said:
"Me and dude had a whole song together then his bald-headed daughter, like -- I fuck with the whole set-up n' shit but don't be coming at me, bruh, 'cause when you come at me, I'm gonna come back," he said on Instagram Live about Reginae Carter's response.
He continued: "Nobody said nothin' to that little girl, bruh. First of all, nobody said nothin' to your daddy so don't be comin' at me like that. I ain't no shorty, I ain't no peon."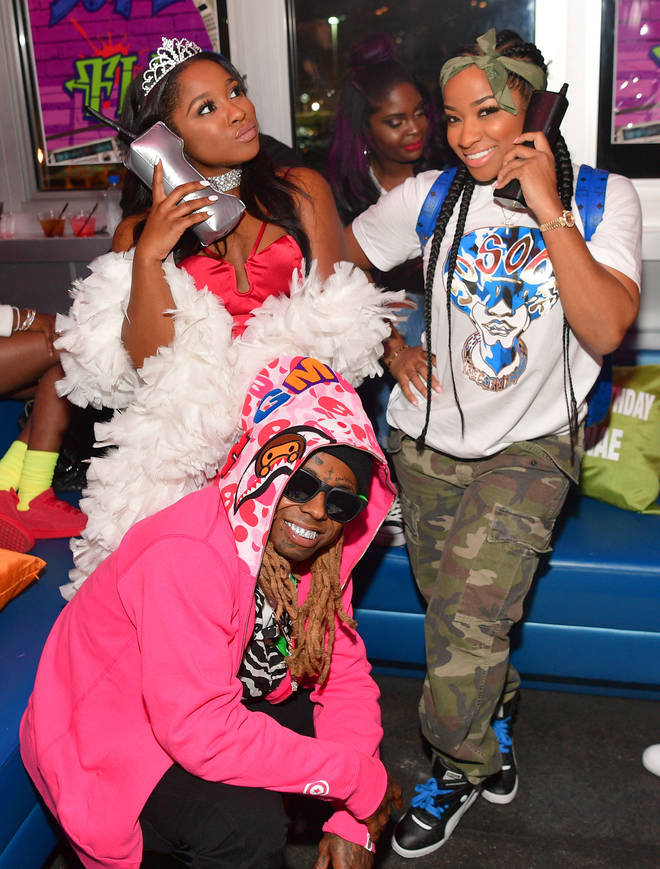 Reginae Carter's mom, Toya Wright, saw his response and commented on his Instagram Live. During Kodak's live chat, she hopped in the comment section and wrote, "Boy, Fuck You." In response to Wright's comment to her daughter, Reginae.
Kodak responded to Toya Wright and commented "@ToyaWright if I Ain't Have No Girlfriend I'd Fuck the Shit out yo fine ass."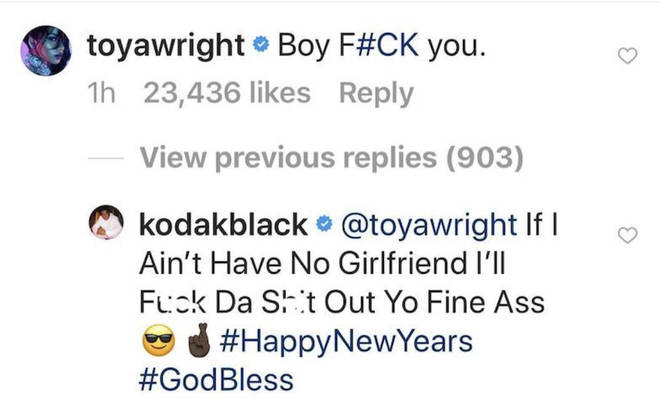 Weezy and Kodak Black collaborated back in 2018, on their track "Codeine Dreaming,". Despite their history, Kodak went on Instagram Live to clarify what he said at Liv Nightclub.
During the Instagram Live rant, Kodak claimed that he wasn't going at Weezy and that he was told that Lil Wayne was "Finna pull up on [him] and come show [him] some love" during his show.
As the club night was coming to an end, Kodak wanted to know where was Weezy at, so he called him out. Kodak says he isn't looking for a fight with Lil Wayne.
He said "Why would I want to touch Lil Wayne? although, he previously expressed interest in fighting Tunechi in a celebrity boxing match two years ago. Kodak then added: "He's getting old, bruh. What I look like putting hands on Wayne. I weight like 180, bruh"
Lil Wayne still hasn't replied to Kodak Black and it is not like him to reply.