Lethal Bizzle And Twitter Want #BizzleForTopGear
12 July 2016, 10:53 | Updated: 12 July 2016, 10:55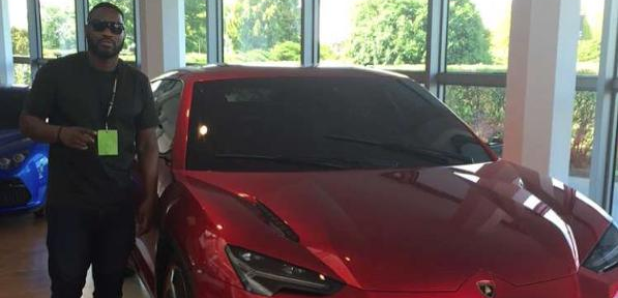 Bizzle for Top Gear?
Lethal Bizzle wants to replace Chris Evans as the next host of Top Gear.
The 'Pow' rapper, who is a known car fanatic, claims he has "more bants" than Evans – who recently stepped down as host of the popular car show.
Bizzle also claims he was actually approached about the position following the departure of Jeremy Clarkson, Richard Hammond and James May last year, but he feared he didn't have a chance.
"They did contact me and asked me to try out for the gig but I thought they wouldn't take me seriously," he told the Daily Star Online.
"I should have gone to the audition but I didn't and after that they gave Chris the job."

"Now ratings keep going down I may be in luck. I have more bants than Chris does anyway.
"For you to relate to a younger audience you need people who they respect and can relate to. It's a well known fact that I'm a big fan of cars. I'll bring a total different energy to the show. If I keep making noise about it you never know."
The rapper, who recently came out during BBK's epic Wireless set, wouldn't look completely out of place on the show.
But does Lethal have enough "bants" for the revamped version of Top Gear?