Krept And Konan Reveal Emotional 'Falling' Video
20 January 2016, 10:39 | Updated: 20 January 2016, 10:43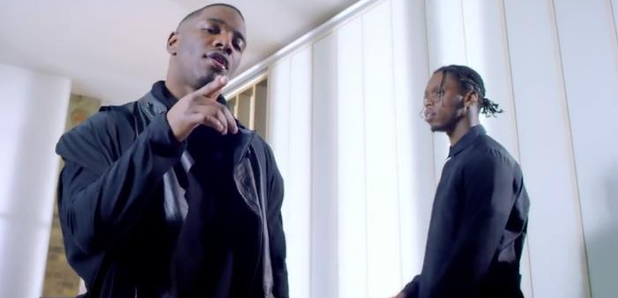 The duo have shared another video from their debut album.
Krept and Konan have finally released the visuals to fan-favourite 'Falling', from their recent album 'The Long Way Home'.
The Vertex and Gabriella Kingsley directed-video shows the Hip Hop duo attempting to deal with the stresses of their respective relationships.
"I'm falling for you and I can't hide it no more," sings Konan.
Watch the clip below:

Meanwhile, Krept and Konan recently set up the 'Positive Direction Foundation' in Croydon, which aims to identify and nurture talent in schools across the London borough.
"We have to do this. We have to show young people there's a light at the end of the tunnel, that's there's another way of doing things," Konan told the Croydon Advertiser.
"The kids have heard of Krept and Konan, they've seen us on TV and in music videos but that's usually where it ends," added Krept.
"Now we want to give something back. All this fame and stuff – we're actually utilising it. We have a voice for the kids. We know they will listen to us."
Krept and Konan begin their upcoming 'Night To Remember' tour in Spring alongside Ty Dolla Sign.