Kid Ink's 'Show Me' Gets A Big Remix From Chris Brown, Trey Songz, 2 Chainz And Juicy J: New Music
14 February 2014, 11:05 | Updated: 14 February 2014, 11:06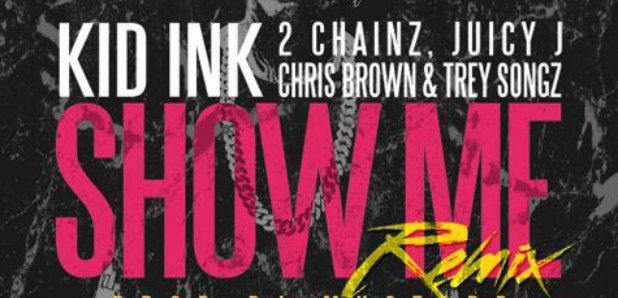 The big track has just got bigger as a stellar line-up of rappers jump on for the remix.
Kid Ink and Chris Brown's big hit 'Show Me' has just had the remix treatment with 2 Chainz, Juicy J and Trey Songz jumping on for the ride.
The DJ-Mustard produced track's reworking sees Kid Ink add a new verse himself, rapping that the West Coast is 'back like '94,' while 2 Chainz comes in with his usual humorous lyrics.
The original appears on Kid Ink's debut album 'My Own Lane' which has seen massive success in the states, peaking at number 3 in the US Billboard 200 chart. You'll also catch his second collaboration with Breezy on it, 'Main Chick,' which our very own Craig David exclusively remixed recently.
Take a listen to the 'Show Me' remix below:
(Warning: This song contains language that some people may find offensive.)