Kendrick Lamar Reveals Artwork For New Album '[Untitled]'
11 March 2015, 11:01 | Updated: 11 March 2015, 11:06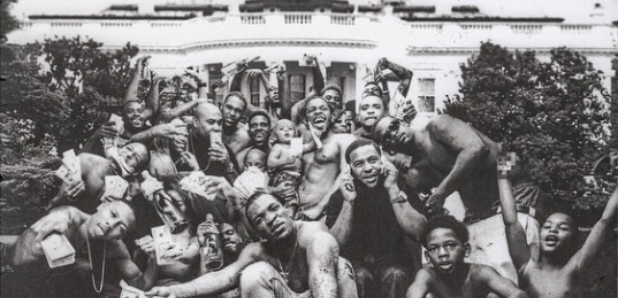 And it's certainly a statement of intent.
Kendrick Lamar has unveiled the artwork for his forthcoming record '[Untitled].' If this cover art is anything to go by, the album is going to be huge.
The artwork was uploaded to Instagram with the statement: "Don't all dogs go to heaven? Don't Gangsta's boogie? Do owl sh*t stank? Lions, Tigers & Bears. But TO P**P A BUTTERFLY. Its the American dream n***a…." – lil Homie."
The album follows up 2012's 'Good Kid, M.A.A.D City.' '[Untitled]' is released March 23rd.
You can see the artwork for [Untitled] below.