Kendrick Lamar Calls Out White Fan For Rapping N-Word On Stage
22 May 2018, 11:11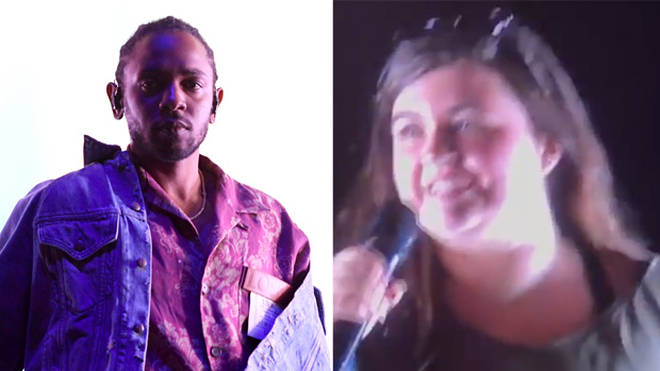 K. Dot made the woman censor herself.
Kendrick Lamar reportedly kicked a white fan off stage for rapping the n-word in front of thousands of his fans in Alabama.
The 'DAMN' rapper invited the woman on stage to rap the lyrics to his song 'M.A.A.D City' at Hangout Fest.
However things didn't go to plan after the woman said the n-word multiple times during the song.
Watch the clip below:
(Warning: This clip contains strong language that some may find offensive)
"Wait, wait, wait, wait, wait," says Kendrick Lamar as he interrupts the woman.
The woman hits back asking "Am I not cool enough for you? What's up, bro?"
Kendrick then replies: "You gotta bleep one single word, though."
After another brief exchange, Kendrick let her rap the opening of the song again, before reportedly performing 'B*tch Don't Kill My Vibe'.