Kendrick Lamar Tracklisting For New Album 'To Pimp A Butterfly' Revealed
13 March 2015, 11:21 | Updated: 13 March 2015, 11:23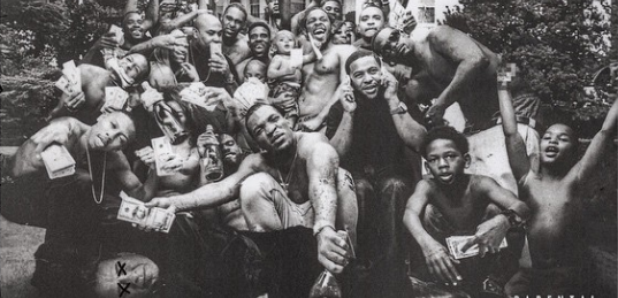 Finally the tracklisting has emerged - but no features have been announced.
Originally only known as '[Untitled]', Kendrick Lamar's new album is officially entitled 'To Pimp A Butterfly'. The tracklisting has now emerged online and can be seen below.
The tracklisting includes the huge songs 'i' and recent single 'The Blacker The Berry'.
'To Pimp A Butterfly' is due for release March 23rd and is the follow-up to Kendrick Lamar's critically-acclaimed album 'good kid, m.A.A.d city'.
'To Pimp A Butterfly' tracklisting:
1. "Wesley's Theory"
2. "For Free? (Interlude)"
3. "King Kunta"
4. "Institutionalized"
5. "These Walls"
6. "U"
7. "Alright"
8. "For Sale? (Interlude)"
9. "Momma"
10. "Hood Politics"
11. "How Much a Dollar Cost"
12. "Complexion"
13. "The Blacker the Berry"
14. "You Ain't Gotta Lie (Momma Said)"
15. "i"
16. "Mortal Man"