Kendrick Lamar Accused Of Using A Stunt Double During "Weird" Performance
5 November 2019, 17:14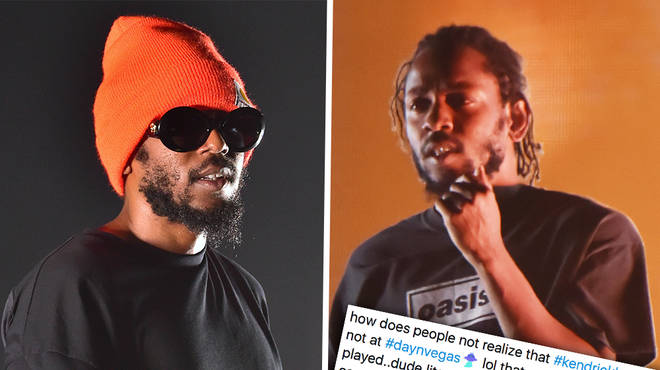 Compton rapper Kendrick Lamar's fans have claimed the rapper used a stunt double for his Day N Vegas Festival performance.
Kendrick Lamar has been suspected of using a stunt double on the last day of Day N Vegas Festival in Las Vegas on Sunday (Nov. 3).
Although Kendrick really did perform at the festival, a growing number of fans don't believe the Compton rapper actually took the stage.
Many fans on Twitter believe the "Poetic Justice" rapper brought a stunt double on stage due to the "weird" performance.
One fan wrote "[I] lowkey think #DayNVegas gave us a fake Kendrick Lamar last night..that was such a weird performance. Seen him 8 or 9 times now, and this just didn't feel like him at all," on Twitter.
Other fans took to Twitter to claim Kendrick Lamar used a stunt double. See tweets below.
Was it just me or did that @kendricklamar performance at #DayNVegas seem alittle off. I've see him live before and that didn't feel like Kendrick to me .

— The next T'Challa (@SelfMadeDevin) November 4, 2019