Hear Kendrick Lamar's Two Huge Guest Verses On Taylor Swift's 'Bad Blood'
18 May 2015, 12:24 | Updated: 18 May 2015, 12:28
Taylor Swift - Bad Blood ft. Kendrick Lamar
04:05
The Compton rapper makes a surprise appearance on Tay's latest single - plus see the video.
Kendrick Lamar contributes two guest verses on Taylor Swift's latest single 'Bad Blood'.
The Compton rapper was billed together with a long list of stars to appear in the video which premiered at last night's Billboard Music Awards. But who knew that he was also going to be making a surprise appearance on the track?
Kendrick, who plays a character called Welvin Da Great, is Taylor's partner in crime in the Tarantino-inspired short film.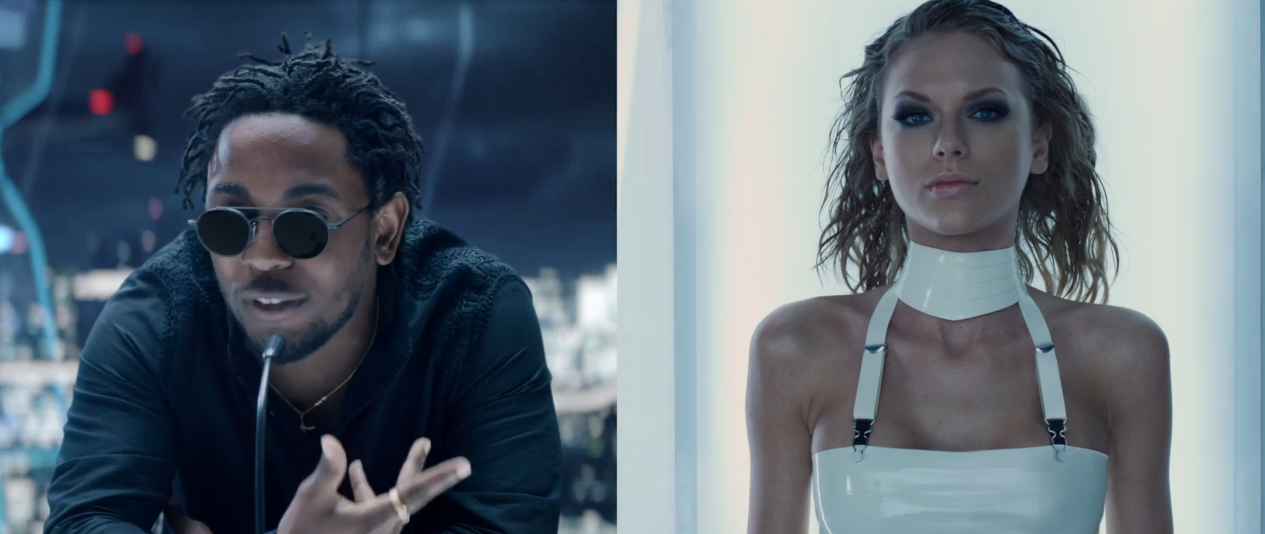 Taylor also enlisted Lena Dunham, Ellie Goulding, Hayley Williams, Jessica Alba, Cara Delevingne, Mariska Hargitay, Ellen Pompeo, Selena Gomez, Martha Hunt, Serayah, and many many more guests to star in the Joseph Khan directed video.
Kendrick Lamar and Taylor Swift's relationship formed after Taylor uploaded a video of herself singing a K. Dot track, to which Kendrick replied by giving Tay's 'Shake It Off' a go.
Watch the star-studded video above.