Watch Kanye West Perform An Epic Medley At The World Aids Day Concert
2 December 2014, 11:27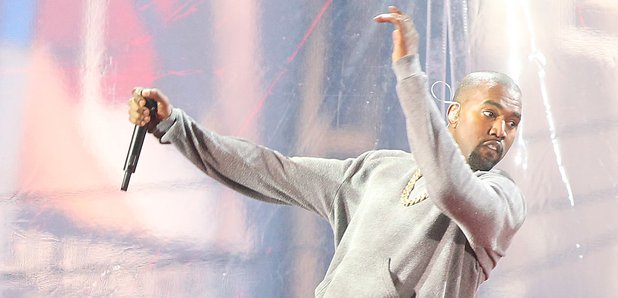 But it didn't go totally to plan, this is Kanye after all.
Last night saw Kanye West take over New York's Times Square for a special performance for World Aids day.
The 'Bound 2' rapper did an incredible nine-minute set that saw him perform a number of his biggest hits including 'Jesus Walks,' 'Black Skinhead' and 'Touch The Sky.'
Yeezy told the crowd; "New York, City you are now rocking with Yeezus" as strobe lights flashed throughout the city.
At one point Yeezy fell to the floor in-between songs but took his feet again to perform "Stronger." When the song ran too long he told his DJ; "Next song. It was suppose to cut. We on TV!"
Thankfully, a rant didn't follow. Instead 'Ye acted like a true showman and carried on with the finale.