Kanye West Jokes Kim Kardashian Had Him "Take 30 Showers" After Dating Amber Rose
20 February 2015, 13:41 | Updated: 20 February 2015, 13:43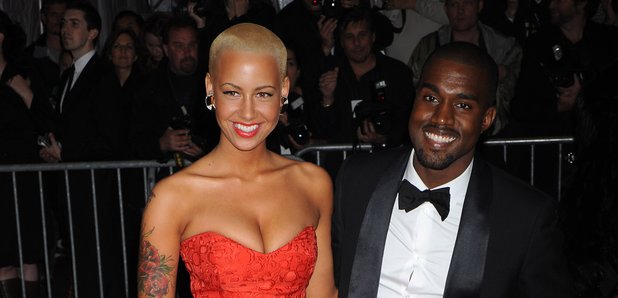 Watch Kanye West's full interview on The Breakfast Club.
Kanye West has dissed his ex-girlfriend Amber Rose, claiming that he always wanted to date Kim Kardashian but ended up with Amber because Kim wouldn't go out with him.
In a new interview on Power 105's 'The Breakfast Club' this morning, Kanye gave his opinion on Amber Rose's recent comments slamming Kim.
"She's just soaking in the moment" Kanye said. "If Kim had first dated me when I wanted, there wouldn't be no Amber Rose."
He went on to explain that it was difficult for Kim to date him after he had gone out with Amber, joking that he had to take "30 showers" before Kim would touch him.
"I had to take 30 showers before I got with Kim." He quickly added; "Don't ask me no more, I just want to be respectful."
Watch the full interview below:
During the interview Kanye explained that it's just a coincidence that he always appears to be defending Beyoncé. He stood by his earlier statement that Beyoncé should have won the 'Album Of The Year' Grammy over Beck, stating that just because Beyoncé already appears to "have it all," she should still get recognition for her work because "she's an inspiration."
Earlier this week Twitter exploded when Khloe Kardashian and Amber Rose got in a public feud on the social network after Amber hit out at Khloe's younger sister Kylie Jenner, who is only 17-years-old, for reportedly dating Tyga.
When Kanye was asked about Tyga and Kylie's relationship, he simply said; "I think Tyga got in early, he's smart."