Kim Kardashian And Kanye West Throw Disneyland Birthday Party For North West
16 June 2015, 10:32
It's every child's dream birthday party
Kim Kardashian and Kanye West threw a birthday party for daughter North West at Disneyland.
Rumours that the Wests were planing on shutting down the whole park proved over-exaggerated. But guests were given VIP passes to skip ahead of queues, according to E!.
Guests were also asked not to bring birthday gifts which is probably just as well because what do you give a child who already has everything.
North's aunts Kendall Jenner, Kourtney and Kylie were in attendence – as was the latter's current boyfriend Tyga. Both Khloé and family matriarch Kris Jenner couldn't make it.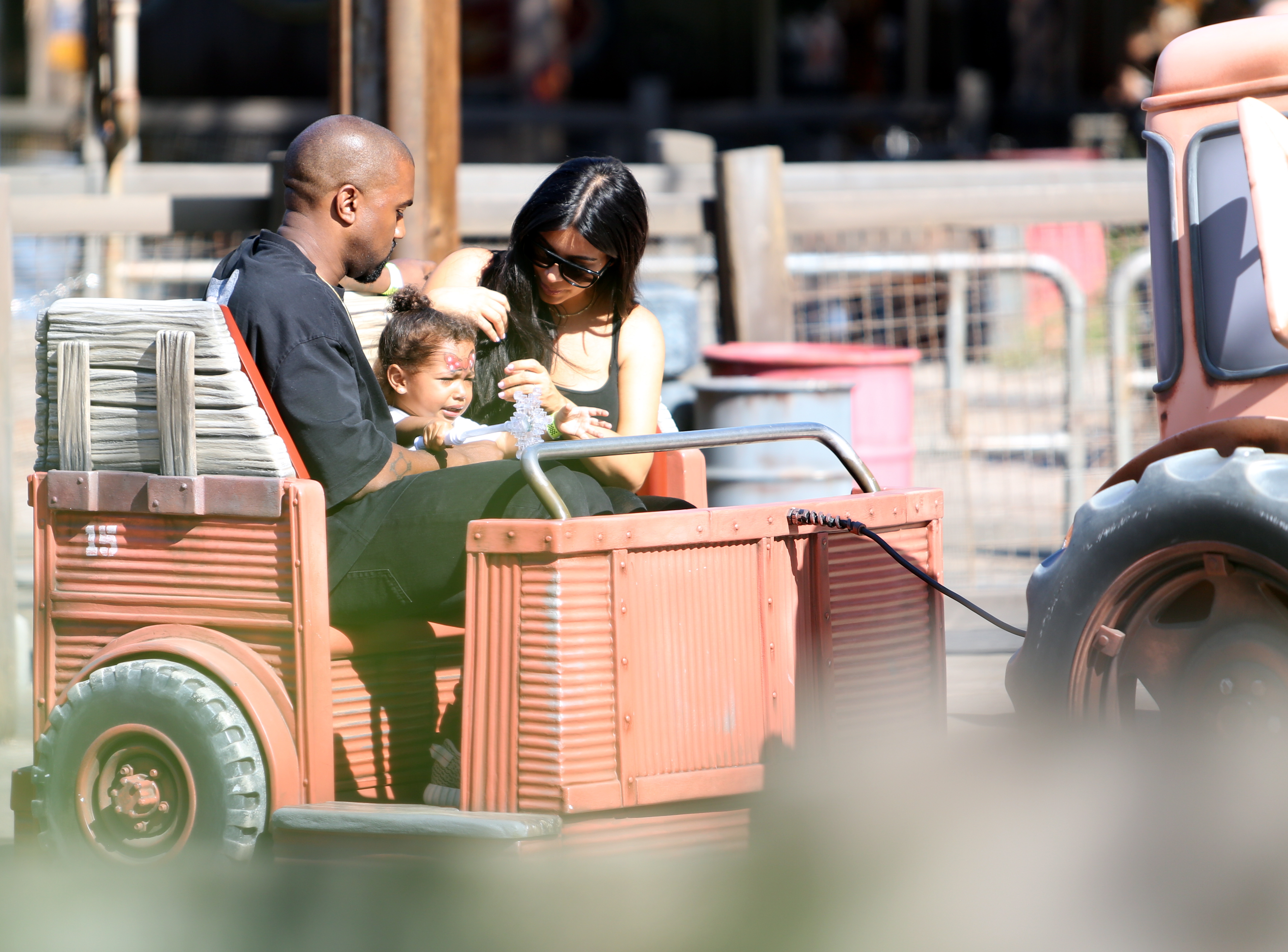 For her first birthday, North's parents organised a 'Kidchella' party complete with a ferris-wheel and mini-stage. Who even knows what they'll have to pull out for her Sweet 16.