Kanye West 'Bound 2' Video Spoofed By James Franco And Seth Rogen
25 November 2013, 21:00 | Updated: 26 November 2013, 13:53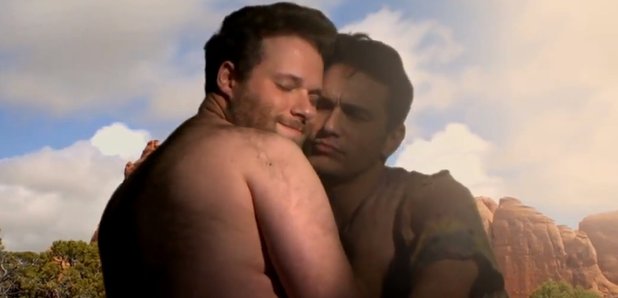 The to actors have released a hilarious 'Bound 3' version of the Kanye West and Kim Kardashian video.
A week after the release of Kanye West and Kim Kardashian's 'Bound 2' video, actors James Franco and Seth Rogen have released a spoof version called 'Bound 3'. The full-length music video sees the pair replace Kanye and Kim on the back of a motorcycle in scenes almost identical to the original video.
The video was originally posted on Seth Rogen's Facebook page and was apparently filmed while they were bored on the set of the film, The Interview.
Watch the 'Bound' video below: (Warning: this video contains strong language and themes that some people may find offensive.)
A message accompanying the video said: "While on the set of their movie, The Interview, James Franco & Seth Rogen felt inspired to recreate their favourite new video. Shot. For. Shot."
'Bound 2' is the latest single to be taken from Kanye's album 'Yeezus', which was released earlier this year.
Watch the videos side by side: