Kanye West Debuts 'All Day' Video At Paris Fashion Week
9 March 2015, 12:17 | Updated: 9 March 2015, 13:04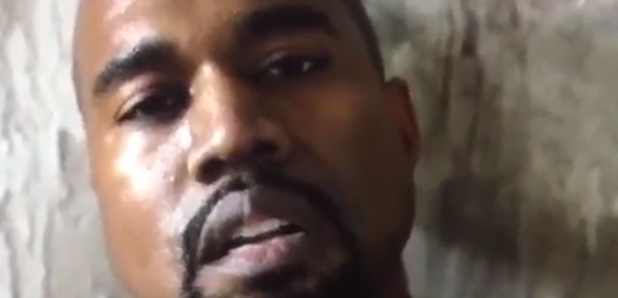 Yeezy kicked off his Parisian residency by premiering his new video for All Day.
Kanye West treated fans to a premiere of his 'All Day' video in Paris on Saturday night. Whilst the video hasn't been officially released, you can get a good idea of what it's going to be like from the Instagram videos below.
West screened the video before his debut performance during his Paris Fashion Week residency. The video, which sees West performing the track in a grotty warehouse, has been directed by 12 Years A Slave director Steve McQueen.
The video also shows a snippet of what could be a new track.
Kanye West continues his Louis Vuitton Foundation residency tonight (9th March) and concludes it tomorrow (10th March). (Warning: these videos contain strong language that some people may find offensive.)