Justin Timberlake Feat. Jay Z – 'Suit And Tie' (Official Video)
10 September 2013, 12:39 | Updated: 25 October 2013, 10:26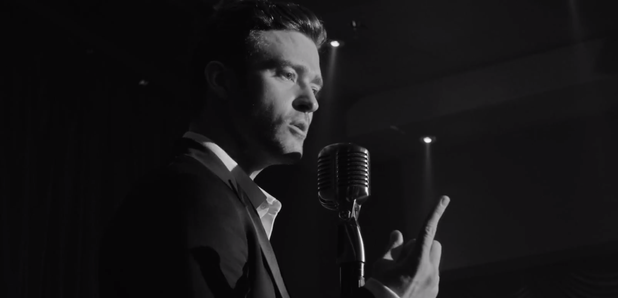 The official music video of Justin Timberlake's Jay Z collaboration opens in a hotel room with JT getting a massage.
In other sequences, Justin is shown playing chess with a friend, while Jay Z watches sport on a wide screen television.
The bulk of the video – which is shot in black and white - shows Justin singing into an old-fashioned microphone and finishes with him dancing to the track in puddles of water.
It was released on Valentine's Day 2013 as serves as a return to music video making after Justin Timberlake's six-year break, during which time he acted in major Hollywood movies and wrote and produced music for other artists.