WATCH: John Legend's Emotional New 'Love Me Now' Music Video Starring Chrissy Teigen & Baby Luna
14 November 2016, 10:43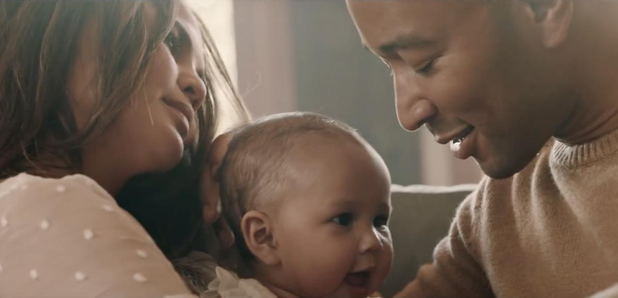 This might make you cry.
John Legend has dropped the music video for his new song 'Love Me Now'.
His wife Chrissy Teigen and their 6-month-old daughter Luna take centre stage as the trio cuddle lovingly throughout the video.
The footage shares a poignant message of love and respect as the video cuts to scenes of recent tragic events, including a refugee camp in Syria and Pulse nightclub in Florida.
Watch 'Love Me Now' below:
The video's director, Nabil Elderkin, explained the message behind the 'Love Me Now' footage.
"This video shows how love can be shared in some of the most difficult situations on earth in which the human spirit and connection with each other prevails," Elderkin said.
"From one of the longest standing refugee camps in northern Iraq just 45 miles outside of Mosul, to Standing Rock Reservation where they are fighting against the Dakota Access Pipeline that threatens their sacred lands and all of our water, it is a glimpse into these couples' lives and the lives of those in their communities."
The video arrived shortly after John posted an emotional open letter via Instagram last week, in light of recent political and world events.
A public Clinton-supporter, the R&B singer explained in the caption that the election did not go the way that he hoped it would.
'Love Me Know' will feature on John's upcoming fifth studio album 'Darkness and Light', which is releasing on 2nd December.