John Legend Addresses Donald Trump In An Emotional Open Letter
10 November 2016, 15:09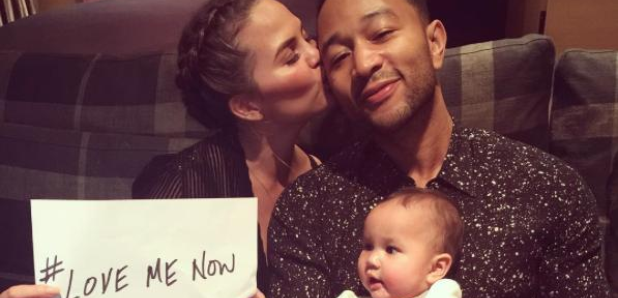 John Legend gives his honest opinion.
John Legend wrote an emotional open letter on Instagram yesterday after Donald Trump became President of the United States.
The singer posted an adorable picture of himself alongside his wife Chrissy Teigan and their 6-month-old daughter Luna.
A public Clinton-supporter, Legend explained in the caption that the election did not go the way that he hoped it would.
'I wanted us to choose unity and inclusion over building walls and singling out ethnic and religious groups for hate and suspicion.'
He also pointed out that newly appointed Trump has a history of sexual assault allegations and is notorious for his sexist and derogatory comments towards women.
'I wanted us to destroy the highest glass ceiling instead of electing an admitted sexual assaulter.'
'But we did not.' he says in the caption.
Read the full post below:
The R&B singer also revealed he inadvertently tied in the election result with the release of his new single 'Love Me Now'.
In light of the event, Legend encouraged his followers to 'show love and empathy to people who may not look like us or live like us.'
'Love is universal. We all need it. We all can give it.'
'And it will ultimately win over hate,' he continued, 'I have to believe that.'
John asked his fans to send pictures of themselves with someone they care about, using the hashtag #lovemenow.
The heartfelt message comes after Hillary Clinton lost out in the presidential election, despite the continued support from Legend and a large number of fellow musicians and celebrities.
Artists like Beyonce, Jay Z, Chance the Rapper, Lady Gaga and Katy Perry were all in favour of the female politician.
The official video for John Legend's 'Love Me Now' drops tomorrow.