Jason Derulo Feat. Snoop Dogg - 'Wiggle' (Official Video)
22 May 2014, 12:25 | Updated: 23 May 2014, 12:58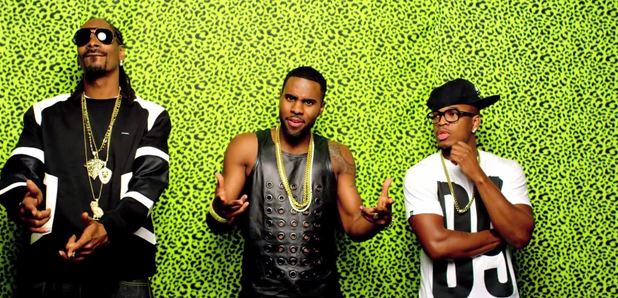 There's a lot of wiggling.
Jason Derulo has dropped the official video for his Snoop Dogg-assisted song 'Wiggle.'
The 'Talk Dirty' artist wakes up in a bed full of women who begin 'wiggling,' a move that becomes infectious throughout the video. Keep your eyes peeled, there's also a special cameo appearance from Neyo.
"When we were making the video I wanted to capture the fun and light nature of the song, as well as highlight the dancing and swag that the song represents" Derulo told Billboard.
The single features on Jason Derulo's 'Talk Dirty' album, out now.