Watch Episode One Of J. Cole's 'Road To Homecoming' Documentary
17 December 2015, 10:00 | Updated: 17 December 2015, 10:06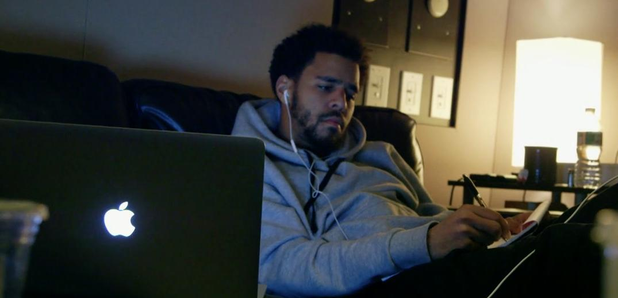 Cole gives fans behind-the-scenes access.
J. Cole has premiered the first episode of his upcoming 'Forest Hills Drive: Homecoming' documentary.
The rapper wrote an open letter to his fans, explaining that he plans to release a further four more episodes in the following weeks.
"These pieces all document some important moments from the last year of my life and give you a lot of insight into the album rollout process, each act of the 'Forest Hills Drive' tour, the 'Dollar and a Dream' tour (Friday Night Lights Edition), and some ill perspective on the inner-workings of my career and the important people that help make all this s**t happen," he wrote.
Watch episode one 'F**k Money, Spread Love' below:
J. Cole also plans to deliver the following episodes 'Ain't Nothin' Like That' (23rd Dec), 'The Is What You Wanted' (Dec. 30), 'Buses, Vans and Trains' (6th Jan).
Each episode will be on HBO Now and available to stream on Vimeo – later followed by the full documentary on DVD.
Read Cole's full open letter below:
Read this. Then watch this. New episode every Wednesday leading up to concert film on @HBO. https://t.co/YxFWfsUlJr pic.twitter.com/n9iu3OYi4t

— J. Cole (@JColeNC) December 16, 2015
Meanwhile Cole was recently nominated for three Grammys and also released Dreamville's 'Revenge Of The Dreamers II' mixtape.