J. Cole Releases '4 Your Eyez Only' Documentary Online - WATCH
2 May 2017, 16:12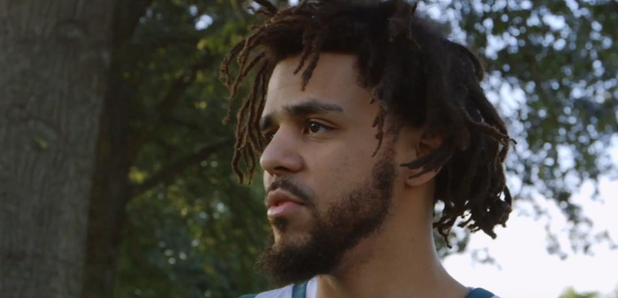 Cole has released the full movie on YouTube.
The Dreamville rapper, who premiered the movie on HBO, has now made the project available to watch in the full via YouTube.
The 48-minute documentary sees Cole travel through US locations including Baton Rouge, Atlanta and Fayetteville, while listening to local people tell their stories.
Watch below:
"I felt like it would be mad powerful for black people to see black people talking to each other. And you see a rapper who's considered one of the biggest in the game, just listening," he told The New York Times about the documentary in April.
"See how human they are, and see black men walk around with their daughters, and get a whole different perspective…If I'm listening, why can't you listen?"
Included within the documentary are music videos for songs taken from his latest album including 'Ville Mentality', 'Immortal', 'Change', and 'Neighbors'.
The dramatic footage for the latter shows real surveillance footage of a SWAT team raiding Cole's North Carolina studio.
J. Cole's platinum-selling fourth studio album '4 Your Eyez Only' was released in December 2016.