Iggy Azalea Labels Her Critics Misogynistic: "They Don't Say Stuff About Macklemore"
8 January 2015, 11:15 | Updated: 8 January 2015, 11:27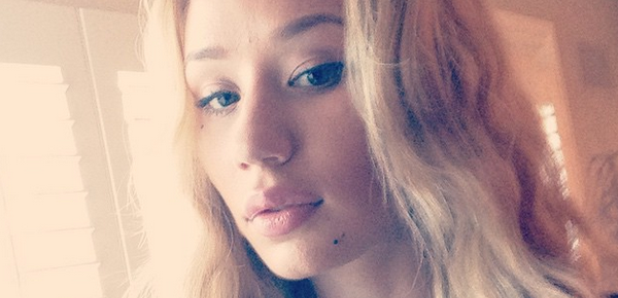 Read more from the 'Fancy' singer's interview in Vanity Fair.
Iggy Azalea has labelled her critics as misogynistic, claiming that the reasons people hit out at her is because she's a women.
In an interview with Vanity Fair, the 'Beg For It' rapper spoke openly about the endless criticism she's received since blowing up in 2014 after the success of her summer single 'Fancy.'
When asked if she thought it was "weird for a white Australian girl to be a rapper," Iggy responded that the public's response to her is a part of a historical pattern.
"Well, I never thought it was strange," she said. "If you go back to the Rolling Stones and Elvis Presley and Eminem—they've all basically done black music. I felt this wasn't that far from what we've seen in music history over and over again."
The Aussie is no stranger to some social media drama. Just last month her on-off feud with Azalia Banks resurfaced on Twitter after Banks called her out in an interview.
But Iggy revealed in the interview that she thinks the criticism thrown as her is largely misogynistic.
"Well, they don't say that stuff about Macklemore. So, yes, I think it has 100,000 percent to do with the fact that I have a vagina."