Iggy Azalea Hits Back At Eminem; "I'm Bored Of Old Men Threatening Young Women"
21 November 2014, 10:39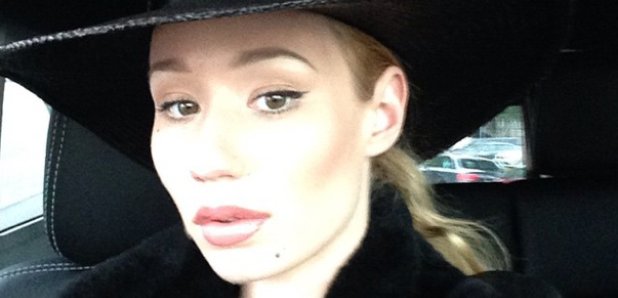 Read what Iggy Azalea had to say to Eminem.
Iggy Azalea has spoken out against Eminem after rapped some controversial lyrics about her on 'SHADYXV' track 'Vegas.'
Eminem hits out at the Aussie rapper when he raps; "Unless you're Nicki, grab you by the wrist, let's ski/ So what's it gon'be/ Put that sh*t away Iggy/ You don't wanna blow that rape whistle on me."
But Iggy Azalea wasn't about to sit back and take it. She took to Twitter to express not her anger, but her boredom of the sexist trend that still lives in music.
im bored of the old men threatening young women as entertainment trend and much more interested in the young women getting $ trend. zzzz

— IGGY AZALEA (@IGGYAZALEA) November 20, 2014
women in music have the bigger balls anyhow we endure much more harassment and critic. good morninnggggg!!!!!! off to camera block for AMAs!

— IGGY AZALEA (@IGGYAZALEA) November 20, 2014
Even more awkward, Iggy admitted that her 14-year-old brother admired Eminem, but obviously won't be looking up to him so much anymore.
its especially akward because my 14 year old brother is the biggest eminem fan and now the artist he admired says he wants to rape me. nice!

— IGGY AZALEA (@IGGYAZALEA) November 20, 2014