Gorgon City Unveil Tracklist, Release Date For New Album 'Sirens'
13 August 2014, 10:04
Featuring an all-star line-up including Katy B, MNEK and Jennifer Hudson.
British duo Gorgon City have finally unveiled details about their highly anticipated debut album 'Sirens.'
Along with the artwork, the 'Ready For Your Love' producers have revealed a 7th October release date for the album and the full tracklist, which features a line-up of exciting collaborators including Katy B, Maverick Sabre and Jennifer Hudson.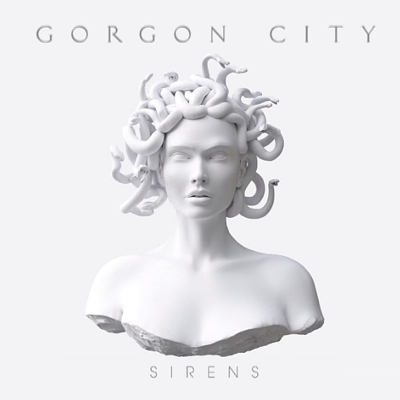 Find the full tracklist for 'Sirens' below:
1. 'Coming Home' Feat. Maverick Sabre
2. 'Ready For Your Love' Feat. MNEK
3. 'Lover Like You' Feat. Katy B
4. 'Here For You' Feat. Laura Welsh
5. 'FtPA' Feat. Erik Hassle
6. 'Go All Night' Feat. Jennifer Hudson
7. 'Unmissable' Feat. Zak Abel
8. 'Real' Feat. Yasmin
9. 'Imagination' Feat. Katy Menditta
10. '6Am' Feat. Tish Hyman
11. 'Elevate' Feat. Anne-Marie
12. 'Take It All' Feat. The Six
13. 'Hard On Me' Feat. Maverick Sabre
14. 'Try Me Out' Feat. Anne-Marie
15. 'No More' Feat. Liv