Future says he's "embarrassed" over his alleged baby mamas filing lawsuits against him
22 November 2019, 09:30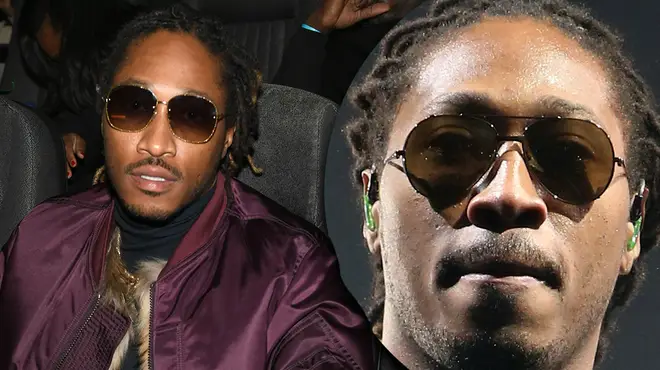 Atlanta rapper Future has addressed his alleged baby mamas filing paternity lawsuits against him in his new song lyrics. The rapper reveals he's "embarrassed" over the ordeal.
Future's drama with his baby mamas have been in the headlines recently, after the rapper is facing two paternity suits. However, the rapper has seemingly addressed the baby mama drama in his new song.
The 36-year-old rapper's alleged baby mamas Cindy Renae Parker and Eliza Seraphin are reportedly claiming that Future is the father of their children.
On Friday (Nov 15), Future released a new song with Lil Durk called "Last Name", which hints at the baby mama dramas in his life.
Future begins with a disclaimer at the start of the song, rapping "This ain't a diss song, this a real song/Ni**a, we ain't runnin' from no responsibilities/ I take care of families/I'm embarrassed over this mess that I done caused"
In the first verse, Future also calls out the women who try to use him for his money after sleeping together once.
He also point out that he wouldn't even know the names of these alleged baby mamas if he weren't caught up in court proceedings over them. 
A Genius contributor pointed out that in the snippet of "Last Name" which was tease before the official release, Future rapped "I don't know her name but she had my child."
However, the lyrics changed in the official song, to "she wanna have my child".
Future also raps "F**k the b**ch once, now she wan' cry/ Snitches told the feds, I had an alibi/ Brokenhearted, f**k my b**ch every night/ I don't know her name, she wanna have my child/ Laughin' to the bank, got me runnin' wild".
Future's second verse is seemingly hinting at his refusal to give his alleged baby mamas any desires they may have.
Future hasn't publicly expressed anything to do with the paternity lawsuits his alleged baby mama's have filed against him. Perhaps the rapper uses his music to express the dramas that's happening in his life.
In this verse, Future explicitly references Eliza Seraphin, as she named her son Wilburn, which is Future's last name. 
"Public conversation got you touchin' clouds/Popped the wrong pill, hit the wrong dial/Ain't no visitation, waitin' for the trial/Took my last name, this ain't 'bout the child/Real classy Jazzy, real don't do no trollin'/Gotta treat you like you dead when you playin' bogus".
What do you think ?